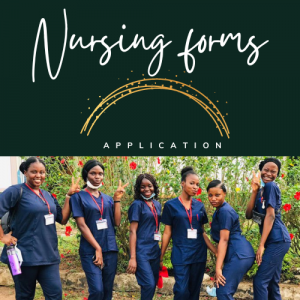 We are aware at mytopschools.com that Phillips School of Nursing at Mount Sinai Tuition 2023/2024 is been searched by several aspirants wanting to Study in nursing institutions

The Office of Student Financial Services provides comprehensive, individualized counseling about how to finance your nursing education at PSON. The school offers various types of assistance and makes all award decisions based on financial need, without regard to race, sex, color, creed, age, national origin, handicap, veteran status, marital status, or sexual orientation.
PSON adheres to rigid criteria in awarding scholarships and awards financial assistance based on verified financial need, as determined using federally approved guidelines. The school ensures that all regulations and requirements pertaining to Title IV Federal Family Education Loan and Federal and State Grant programs are rigorously followed. Institutional scholarships are based on the availability of funds and criteria that may include academic standing and/or demonstrated financial need. The School regularly refers to reference materials from the U.S. Department of Education, the Higher Education Services Corporation and their websites in order to ascertain that the procedures implemented satisfy program requirements.
Staff for the Office of Financial Services include:
Noel Davila, Associate Director of Financial Aid
Phillip Parke, Bursar
For Tuition for the Upward Mobility Program (RN-BSN)—please contact the Office of Student Services at [email protected]
Financial Aid Eligibility
To determine eligibility for financial aid, the Financial Aid Officer evaluates student data from the Free Application for Federal Student Aid (FAFSA).
Federal regulations are followed to award students any aid. All appropriate verification rules and data match issues must be resolved before awarding any aid. All records are reviewed for consistency with Federal and State regulations.
Cost of Attendance Fall 2022
ABSN First Year/ Full-time Average Cost for an Independent Student:
| | |
| --- | --- |
| Tuition and Fees | $43,020 |
| Books and Supplies | $3,000 |
| Room and Board | $20,000 |
| Transportation and Other Fees | $16,200 |
| Total | $82,220 |
RN-BSN First Year Full-time Average Cost for an Independent Student:
| | |
| --- | --- |
| Tuition and Fees | $35,895 |
| Books and Supplies | $3,000 |
| Room and Board | $20,000 |
| Transportation and Other Fees | $16,200 |
| Total | $75,095 |
Financial assistance is awarded to students at Phillips School of Nursing based on demonstrated financial need and/or academic ability. Students must apply by the application filing date.
Students who demonstrate the highest financial need will be awarded aid first. Financial need is determined through the use of Federal methodology calculations, which are based on data submitted by the student on his/her Free Application for Federal Student Aid (FAFSA).
Institutional funds are limited and based on availability.
How To Apply or Renew Your Financial Aid
Federal School Code: 006438-00
State School Codes: 6445 for Baccalaureate Nursing Programs
To be awarded any type of financial aid at PSON, you must complete two applications:
the Free Application for Federal Student Aid (FAFSA), which may be found at studentaid.gov/
Your application will be processed ONLY when all the required documents have been submitted.
Detailed information on all financial aid programs is available from the Office of Financial Services located on the main floor. The School is not responsible for any changes in financial aid programs, eligibility, or application processes made as a result of changes in legislation.
Federal Education Assistance Programs
The federal government offers grants, scholarships, and loan programs to qualified nursing students in need of financial assistance.
HRSA Nursing Workforce Diversity Scholarship (NEW)
Provides eligible students with a scholarship and monthly stipend. These scholarships are awarded to help increase nursing education opportunities for students from disadvantaged backgrounds, including racial and ethnic minorities, underrepresented among registered nurses. Specific criteria is established for eligibility; for more information contact the Office of Financial Aid.
HRSA Nurse Corps Scholarship Program
Provides scholarships to nursing students in exchange for a minimum two-year, full-time service commitment (or part-time equivalent), at an eligible health care facility with a critical shortage of nurses (MSHS is an eligible health care facility). Funds support nursing school tuition and eligible fees; an annual payment for other reasonable costs to cover expenses for books, clinical supplies, and instruments; and a monthly stipend to cover living expenses. Learn more
Federal Nursing Student Loans
Low-interest loans are available for undergraduate and graduate students with exceptional financial need. Loans are made with government funds through a school's financial aid office, and the school acts as the lender. Learn more
Direct Subsidized and Unsubsidized Loans
Subsidized and unsubsidized loans are federal student loans for eligible students to help cover the cost of higher education at a four-year college or university, community college, or trade, career, or technical school. The U.S. Department of Education offers eligible students at participating schools direct subsidized loans and direct unsubsidized loans (also referred to as Stafford Loans or Direct Stafford Loans).
New York State Financial Aid Assistance Programs
The New York State Tuition Assistance Program (TAP) helps eligible New York residents pay tuition at approved schools in New York State. Depending on the academic year in which you begin study, an annual TAP award can be up to $5,665. Because TAP is a grant, it does not have to be paid back.
TAP is also available on a part-time basis for students attending a SUNY, CUNY, or not-for-profit, independent degree-granting college.
The easiest way to apply for TAP is through the FAFSA.  New York State residents attending New York State schools will link directly to the TAP application from the FAFSA submission confirmation page.
Didn't Apply for TAP through the FAFSA? You Can Still Apply.
If you exited the FAFSA before completing the TAP application – and you filled in your New York State address and a New York State college on the FAFSA – HESC will automatically receive your information in about three days. HESC will then send you an email or postcard with directions to complete the TAP application online.
PSON and Other Scholarships
PSON Scholarships
There are a limited number of institutional scholarships are available at PSON. The majority are based on academic achievement and/or demonstrated financial need. In addition to general scholarships, support includes:
The PVH Fund, which supports scholarships for students with a minimum GPA of 3.0 and a background in health care or volunteering
The LCU Fund for Women's Education, which provides housing stipends for students with a minimum GPA of 3.0 and demonstrated financial need
The Sidney and Loretta Teich Foundation Scholarship, which provides scholarships to underrepresented ethnic and racial minorities with demonstrated financial need.
Employees of the Mount Sinai Health System and their immediate family (spouse or children) are entitled to a 10 percent tuition discount (effective Fall 2019) upon submission of appropriate documentation (e.g., work ID or a letter from department/human resources).
To be awarded financial aid at PSON, students must complete the following:
A student's application will be processed ONLY if all required documents are received by the deadline dates. If your application is not completed by the required deadline dates, your request for aid will be rejected. Please note that a Deferred Payment Plan may be arranged with the Bursar's Office.
Private Scholarships
Students are always looking for funds that will replace the loans portion of their financial aid packages. The web has many sources of information about scholarship funds. When searching for scholarships use the key words "Nursing Scholarships." It is suggested to start researching for scholarships December to February. Most deadlines to submit completed scholarship applications are between March and May annually.
PSON is not directly associated with any of these organizations; however, we strongly urge all students to review this list of scholarships and loan forgiveness programs, and apply to those for which you appear eligible.
Tuition Payment Procedures
Tuition bills are emailed to students prior to the beginning of each semester. Unless a payment plan is in place, all appropriate tuition and fees are expected to be paid in full prior to the beginning of each semester. Tuition and all other fees are to be paid at the Office of Financial Services on the main floor. Student invoices are available to view online on the Phillips School of Nursing Student Portal. The following steps can be taken to access the invoice online:
Click Financials tab
Click Billing Detail Summary link
Students can submit payments using the following methods:
Credit Card – Visit the Billing Detail Summary, under the Financials tab, on your PSON Student Portal. Modify payment amount, if necessary. Click on Submit Payment.
Check or Money Order made payable to Phillips School of Nursing and mail to:
Phillips School Of Nursing at Mount Sinai Beth Israel
148 East 126th Street
New York, New York 10035
Phillips School of Nursing at Mount Sinai Beth Israel does not accept cash as a form of payment. Any fees associated with returned checks will be applied to the relevant student account. A late fee of $100.00 is charged to and an administrative hold is placed on the student account for bills not paid on or before the due date of the bill.
The recommended option to pay for any direct expenses (tuition, fees, etc.), is to utilize the Phillips School of Nursing Student Portal.
Full payment – this is the regular and preferred payment option with all tuition and fees paid prior to the start of the program.
Deferred Payment Plan – Deferred payment arrangements must be made with the Bursar's Office one week prior to the start of classes. A one-time fee of $25 is charged to set-up a deferred payment plan. A $50 late fee is charged for EACH installment paid after the due date.
A minimum payment of at least one third of tuition and fees is required on or before the start of classes. The tuition balance will be deferred if a payment plan has been established.
All financial aid paperwork, including loan applications, must be approved before the start of each semester. If financial aid does not cover the tuition charges in full, the student may combine above options to complete the payment obligation.
Cancellation of Classes for Non-Payment
In accordance with state law, payment for tuition and fees is due prior to the start of the term. Students registering in the billing period must pay tuition and fees or defer their bill by signing a Deferred Payment Agreement with the Bursar's Office on the Main Floor. Accounts not paid, or not deferred by the due date, may result in cancellation of registration and may impact a student's progression with the program. Past due prior term balances cannot be deferred or paid with financial aid for future terms.
Students whose schedules are canceled may find it difficult or impossible to re-register for the same courses because their seats may have been taken by students on wait lists. Students who register after the billing period and students who have been cancelled who were originally registered during the early registration process must pay estimated tuition and fees or provide proof that they are financial aid recipients prior to being able to access registration.
Refunds Checks
Financial Aid Refunds: Refunds of credit balances caused by financial aid exceeding student account charges will be refunded to the student by check. When the refund check is ready at the Office, an email notification will be sent to the student to pick up any refunds at the   Bursar's Office. Refund checks cannot be disbursed until the first day of classes for the semester. Once the semester has begun, refund checks are usually available for students to pick up at the Office of Financial Services within approximately 10 to 21 business days after the aid is placed on the student account.
Parent Plus Loans: Refunds of credit balances caused by parent plus loans exceeding student account charges will be refunded to the parent by check mailed to the address provided by the parent. If the student wishes to pick-up the Plus Loan refund check, the borrower must notify the Bursar's Office in writing.
Non-Financial Aid Refunds: If a student account has a credit balance for reasons other than financial aid, the refund will not be generated until after the Add/ Drop period for the semester. This includes overpayments where personal payments combined with financial aid exceed the balance, credit balances due to dropped classes, and other overpayments.
In most cases, credit balances are refunded directly to the student. However some exceptions apply, for example when the credit is due to a potential over-award of financial aid, the credit may be held until the Scholarship Committee has reviewed the account. If financial aid is determined to exceed the federal definition of need, the over-award will be refunded to the appropriate financial aid fund. In the case of posting errors, the Office of Financial Services will reverse the error.
Tuition Liability Schedule for Fall, Spring and Summer Semesters:
Week 1 and/or prior- 100 percent refund (no charge)
Week 2- refund tuition only, no fees (charge all fees only)
Week 3- 70 percent refund (charge 30 percent)
Week 4- 50 percent refund (charge 50 percent)
Week 5- 0 (full charge)
Satisfactory Academic Progress
Federal Regulations require that students must meet certain academic criteria to continue receiving financial aid.  Students' academic standing is reviewed at the end of every semester. For certain cases students not meeting the standard may be given a one term financial aid probation semester and receive aid.  If the standard is not met at the end of that term no further aid will be awarded.  Students should contact the Office of Financial Services for full details of the standard.
The following charts delineate the school's standards of satisfactory academic progress for the ABSN and the RN-BSN Programs for the purpose of determining eligibility for financial aid:
ABSN FULL TIME STUDENTS
1st Year of Program    
Credits Earned
Required Cumul-
ative GPA
2nd Year of Program  
Credits Earned
Required Cumu-
lative GPA
1st Semester
13
2.30
1st Semester
54
2.30
2nd Semester
26
2.30
3rd Semester
42
2.30
RN-BSN FULL TIME STUDENTS
1st Year of Program    
Credits Earned
Required Cumu-
lative GPA
2nd Year of Program  
Credits Earned
Required Cumu-
lative GPA
1st Semester
12
2.30
1st Semester
37
2.30
2nd Semester
24
2.30
2nd Semester
44
2.30
Net Price Calculator
Please read. This net price calculator is intended to provide an estimate of your potential financial aid package at PSON. Note:  This estimator does not take the place of actually applying for financial aid.
Applicants must correctly follow the school's financial aid application process and meet the published deadlines to be considered for financial aid. Note that costs and financial aid estimates are subject to change. The results of this estimator are not actual offers of aid, and may be substantially different from the official aid offered by PSON. 
The school may not be held liable for any errors, omissions or damages. The estimated awards provided by this reference tool are based upon the assumption that the student will complete the FAFSA accurately and all other data entered are true at the time of the estimate.
Note: Any information that you provide on this site is confidential. The Net Price Calculator does not store your responses or ask for personal identifying information of any kind.
That's the much we can take on the topic "Phillips School of Nursing at Mount Sinai Tuition 2023/2024".
Thanks For Reading
O3SCHOOLS TEAM
Nursing Colleges In the United States Of America (USA) for 2023/2024
Denver College of Nursing and Tuition fees

Saint Francis Medical Center College of Nursing
Nightingale College & Tuition fees
Lakeview College of Nursing & Tuition fees

Saint Anthony College of Nursing & Tuition Fees

North-West College – Pomona & Tuition Fees
Galen College of Nursing & Tuition Fees
Chamberlain University College of Nursing
Standard Healthcare Services,College of Nursing
Sentara College of Health Sciences
Goldfarb School of Nursing at Barnes-Jewish College
Eagle Gate College Murray Campus
Galen College of Nursing-Louisville, KY
Academy For Nursing And Health Occupations
Research College of Nursing & Tuition Fees

MGH Institute of Health Professions
Chamberlain University College of Nursing-Vienna, VA
Bon Secours Memorial College of Nursing
Maine College of Health Professions
Chamberlain University College of Nursing-Atlanta, GA
Carolinas College of Health Sciences
Chamberlain University College of Nursing-roy, MI
Chamberlain University College of Nursing-Jacksonville, FL
College of Nursing and Allied Health
Chamberlain University College of Nursing-Addison, IL
Cabarrus College of Health Sciences & Tuition Fees
Chamberlain University College of Nursing-Indianapolis, IN
Lawrence Memorial/ Regis College Nursing Program & Tuition Fees
Saint Michael College of Allied Health
Good Samaritan College-Nursing & Tuition Fees
Phillips School of Nursing at Mount Sinai Beth Israel & Tuition Fees

Samaritan Hospital School of Nursing
Labouré College of Healthcare & Tuition Fees
Fully Funded Nursing Scholarships in United States for 2023/2024
A.T. Anderson Memorial Scholarship
Addiction Awareness Scholarship
Advantage Medical Staffing Scholarship
Alumni Association Scholarship Fund of the Former Albert Einstein Medical Center Nursing School of Philadelphia
American Academy of CPR & First Aid, Inc. Scholarship
American Addiction Center's (AAC) Behavioral Health Academic Scholarship Program
American Association of Colleges of Nursing
American Association of Critical-Care Nurses
American Association of Occupational Health Nurses Professional Development Scholarships
American Association of Post-Acute Care Nursing (AAPACN)
American Indian Nurse Scholarship Award Program
ANNA-American Nephrology Nurses Association Career Mobility Scholarships
APIASF/Southern California Edison Scholarship
ARC of Washington Trust Fund Research Awards
Arizona Public Service Navajo Scholars Program
Ark Behavioral Health Scholarship
Army Nurse Corps Association (ANCA) Education Fund
Asian American/Pacific Islander Nurses Association (AAPINA) Scholarship
Association of periOperative Registered Nurses (AORN) Foundation Nursing Student Degree Scholarship
Association of Rehabilitation Nurses (ARN) BSN Scholarship
Barbara Forfar Nursing Scholarship
Barbara Rhomberg Nursing Scholarship
Bethesda Lutheran Communities Lutheran Student Scholastic & Service Scholarship
Caroline E. Holt Nursing Scholarship
Charlotte McGuire Scholarships
Church of the Brethren Nursing Scholarships
Creative Biolabs Scholarship Program
Delaware Nursing Incentive Program
Drug-Rehabs.org Healthcare Scholarship
ExceptionalNurse.com College Scholarships
Fine-Tune Your Mind Scholarship Program
FNSNA Annual Scholarship Program
Fontana Transport Inc Scholars Program
Franklin D. Boyce Annual Health Scholarship
Genesis Healthcare Foundation Scholarship
George B. Boland Nurses Training Scholarship
Golden State Nursing Foundation Scholarship
Graduate and Professional Scholarship Program – Maryland
Guidance Tech Leaders Scholarship
Hal and Jo Cohen Graduate Nursing Faculty Scholarship
Health Careers Scholarship Program
Health Resources and Services Administration's Native Hawaiian Health Scholarship Program
Healthcare Leaders Scholarship
Illinois AMVETS Sad Sacks Nursing Scholarships
Indian Health Service Scholarships
Intely Care Healthcare Heroes Scholarship
Irene and Daisy MacGregor Memorial Scholarship
James M. & Erma T. Freemont Scholarship Program
Josef Princ Memorial Scholarship
Judith C. Kelleher Memorial Scholarship
Kentucky Nursing Incentive Scholarship Fund
Landau's Make Lives Better Scholarship
Law Offices of Joseph J. Bogdan, LLC Healthcare Professional Scholarship
Lee Essie and Charlie McMillan, Jr. Medical Scholarship
Madeline Pickett Cogswell Nursing Scholarship
Marsha's Angels Scholarship Fund
Meland Foundation Nursing Scholarships
Mildred Nutting Nursing Scholarship
National Association for Hispanic Nurses (NAHN) Nursing Scholarships
National Association of Directors of Nursing Administration in Long Term Care – Stephanie Carroll Memorial Scholarship
National CPR Association Scholarship
National Eagle Scout Association STEM Scholarship
Native Hawaiian Health Scholarship Program
Naugatuck Valley Medical Scholarship Fund
Nellie Martin Carman Scholarship Fund
Nightingale Awards of Pennsylvania
Nurses Make a Difference Scholarship
Nursing Economic$ Foundation Scholarships
Parthenon WOC Student Scholarships
Perinatal Graduate Nursing Scholarships
Philippine Nurses Association of San Diego County Scholarship