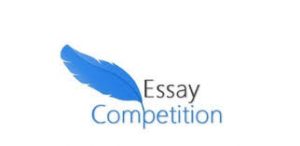 We are aware at mytopschools.com that you are searching for Excellent Minds Initiative (EMI) Essay Competition 2023 for Undergraduate Students then you are not alone.
Applications are invited from undergraduate students in the Nigerian tertiary institutions to participate in the 4th Edition of the Annual Excellent Minds Essay Competition.
The essay competition is focused on promoting critical thinking, harnessing ideas and developing the talents, abilities, gifts and skills inherent in the Nigerian youths. This we expect shall translate into a ripple effect of awareness and provide a platform for growth for future leaders of Nigeria.
This year's topic draws on the threats of rising inequality in Nigeria and the ongoing climate actions.
Excellent Minds Essay Competition Eligibility & Topic.
Eligibility
The essay is open to undergraduate students in tertiary institutions across Nigeria.
Essay Topic / Overview
Climate change and rising inequality in our world are twin threats that are particularly worrisome. In a space where no one is safe from the devastating effects of a heating planet, it is the poor who have done the least to heat the planet, that will suffer first, and the most, from the brunt of these threats in the new decade – if no action is taken to address these issues.
In the same vein, despite the significant boom in innovation and local markets in recent times, there are still unfair discrepancies and widening gaps between the haves and have-nots in Nigeria.
These inequalities undermine the nation's democratic system and the future of our young people. Sadly, the rising inequality has a powerful accomplice in climate change. "As a concerned Nigerian, pitch your biggest idea (not more than 1000 words) on how Nigeria can effectively address the double threats of climate change and inequality towards ensuring a sustainable future for its people."
Excellent Minds Essay Competition Prizes.
First Prize: A Laptop + Certificate of Accomplishment
Second Prize: A Tablet + Certificate of Accomplishment
Third Prize: A Printer + Certificate of Accomplishment
How to Apply for Excellent Minds Essay Competition.
Interested candidates who meet the criteria listed above should submit their entries by clicking on the "Submit" button below:
Note:
Our adjudicators take plagiarism very seriously. If you are caught plagiarising, you will be disqualified from the competition.
In addition to these prizes, we are happy to recognise the top 3 winners of our Essay Competition by publishing their essays on our website for unrestricted access by the online community.
Only shortlisted applicants shall be contacted for the next stage.
For further enquiries, please contact: 0803 828 5707, 0706 536 7386, Email: [email protected].
That's the much we can take on the topic "Excellent Minds Initiative (EMI) Essay Competition for Undergraduate Students".
Thanks For Reading