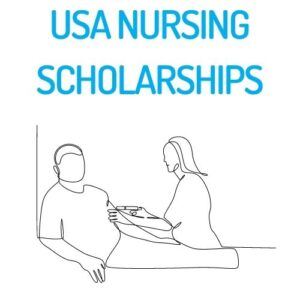 It is no longer news that nursing is by far the hottest courses right now to Study anywhere you are in the World. The statistics of students opting to study Nurse has long shot up because of not only the relevance of the course but for also the way nurses are loved over the world and not to forget the fact that nurses are well paid.
According to Wikipedia, nursing is a profession within the health care sector focused on the care of individuals, families, and communities so they may attain, maintain, or recover optimal health and quality of life.
Likewise, they take on vital roles of education, assessing situations, as support. Nurses may be differentiated from other health care providers by their approach to patient care, training, and scope of practice.
Nurses practice in many specialties with differing levels of prescription authority. Nurses comprise the largest component of most healthcare environments; but there is evidence of international shortages of qualified nurses.
Many nurses provide care within the ordering scope of physicians, and this traditional role has shaped the public image of nurses as care providers. Nurse practitioners are nurses with a graduate degree in advanced practice nursing.
They are however permitted by most jurisdictions to practice independently in a variety of settings. Since the postwar period, nurse education has undergone a process of diversification towards advanced and specialized credentials, and many of the traditional regulations and provider roles are changing.
Nurses develop a plan of care, working collaboratively with physicians, therapists, the patient, the patient's family, and other team members that focuses on treating illness to improve quality of life.
In the United Kingdom and the United States, clinical nurse specialists and nurse practitioners, diagnose health problems and prescribe the correct medications and other therapies, depending on particular state regulations.
Nurses may help coordinate the patient care performed by other members of a multidisciplinary health care team such as therapists, medical practitioners, and dietitians. Nurses provide care both interdependently, for example, with physicians, and independently as nursing professionals. In addition to providing care and support, nurses educate the public, and promote health and wellness
Description
The American Association of Critical-Care Nurses scholarship program has expanded to help members enrich their careers and acquire knowledge and skills beyond traditional academic nursing education. A limited number of scholarships for specific academic courses will continue to be awarded.
Scholarship applicants must assess gaps in their knowledge and skills, identify and evaluate learning opportunities, and develop a plan to show how an AACN scholarship will help them achieve their professional learning goals. In developing your learning plan, be as specific as possible when you are linking learning activities to knowledge gaps. AACN membership is required for the duration of the learning activity.
AACN's scholarship program is designed to promote lifelong learning, personal reflection and professional growth. The program may fund academic activities on a limited basis, but that would be because a specific academic course aligns with an applicant's development plan rather than because an entire academic curriculum results in earning a degree or credential as the end point.
Applicants are advised to be very specific when describing how they will achieve their individual goals through the proposed activity for which they are requesting funding.
In the application, applicants are asked to reflect on their own knowledge gaps and answer these questions when they write their essays:
– What don't I know?
– What do I want to know?
– How do I plan to acquire the knowledge I lack?
Applicants must show a direct link between the content of the learning activity they are proposing and what they need to learn in order to overcome the gaps in their knowledge and skills. When submitting for a course that is part of a structured (academic) program, focus on the content of a specific course and show how that content fills an individual learning gap. Do not submit for a general academic program that covers a number of courses over a period of months or years. Applicants are encouraged to focus on their own personal learning journey, rather than on simply meeting the requirements for a structured degree program.
 Eligibility  
? Current active membership in AACN at time of application and throughout the term of
the funded activity is required.
? Members of the AACN and AACN Certification Corporation board of directors and
national office staff are not eligible.