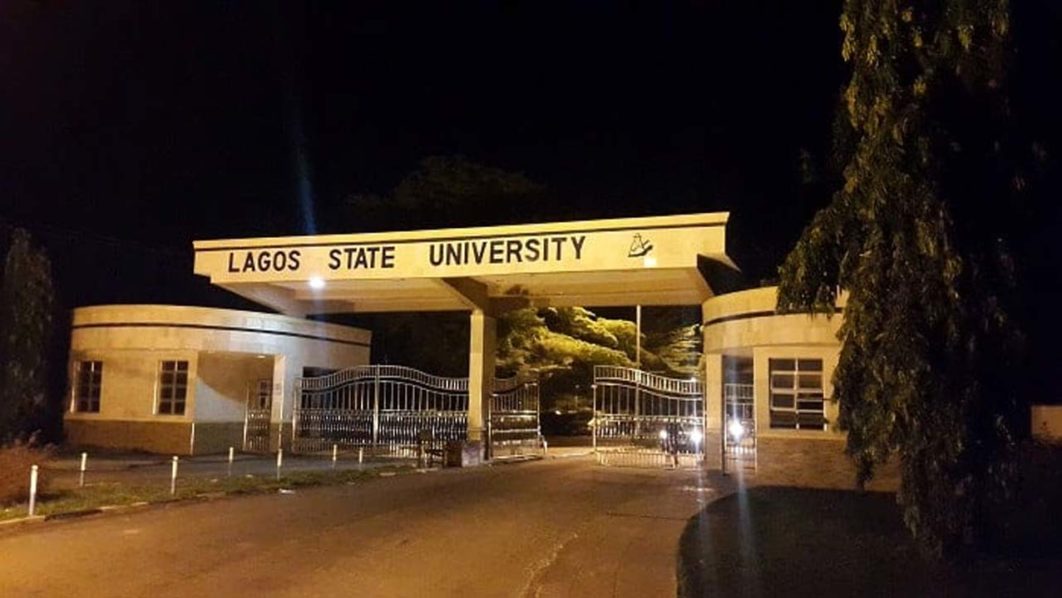 We are aware at mytopschools.com that Lagos State University, Ojo LASU (ODLRI) Open & Distance Learning Form 2022/2023 is been searched by several aspirants wanting to study in the University as well as related posts such as lasu distance learning fees, lasu odlri course registration, courses offered in lasu distance learning, lasu dli courses, laspotech distance learning, unilag distance learning courses, lasu application form, lasu dli school fees
pplications are invited from suitably qualified candidates for admission into Bachelor of Science (B.Sc) degree programmes under the LASU Open and Distance Learning & Research Institute of the Lagos State University for the 2022/2023 Academic Session.
Prospective students who applied for regular admission through JAMB but were not successful in their applications due to the quota system adopted by JAMB are also advised to apply for the LASU ODLRI programme.
The Institute is uniquely run under Modular Object-Oriented Dynamic Learning Environment (Moodle) with special focus on research and it aims at producing world class graduates with 21st century skills who can contribute productively to modern socio-economic development of the society.
Available Programme:
B.Sc. in Business Administration
Eligibility:
Holders of WASCE/SSCE/GCE/NECO (O' Level) or its equivalent with credit passes in Five (5) subjects at not more than Two (2) sittings to include English Language, Mathematics, and any Three (3) relevant subjects from Commerce, Economics, Accounting, Government, Geography, Business Studies.
The programme is suitable for qualified candidates who are 18 years and above.
Mature Candidates 30years and above without Commerce/Economics but with Government can apply, but are to make up within 2years
Duration:
The programme is designed for a period of Four (4) years like the conventional programme, with normal academic and research work.
Mode of Teaching & Learning.
All academic activities are online with prompt and accurate delivery system.
ICT Knowledge:

 
ICT proficiency will be necessary at the point of entry, for ALL admitted candidates in the absence of which applicants will be required to obtain same before graduation.
Method of Application
Step 1: Candidates are to go to www.odlri.lasu.edu.ng/
Step 2: Candidates will generate an application form number, pay the requisite fee of  Ten Thousand (N10,000) Naira Only and fill the application form online.
Step 3: Kindly note that ALL LASU payments are done ONLINE;
Step 4: Candidates will receive a mail containing the generated application form number including their admission status and a URL to accept Admission.
Step 5: Upon accepting Admission, Candidates will be sent a provisional admission Letter and a link (URL) to Jamb website to make payment in order to obtain a JAMB number. (The latter will be for candidates without Jamb Registration number, who have not applied for regular admission through Jamb prior to admission)
Step 6: Students are to check their names on the provisional admission list to be released online via the website in (Step 1). 
Step 7: Successful candidates will be required to pay a non-refundable acceptance fee of  Twenty Thousand (N20,000.00) Naira only.
Screening: 
Candidates who have been offered admission and have paid the acceptance fee will also be subjected to a screening exercise.
Mode of Payment
Upon admission, successful candidates who cannot afford a one-time payment of the relevant fees can make payment in three instalments over the course of the academic session. 
General Information:
Offer of admission into the programme is subject to available space(s) for qualified applicants;
Candidates awaiting results are not eligible to apply;
Certificates, and not statement of result slips are acceptable for WASCE/SSCE/GCE/NECO results obtained before 2010;
On-line print out slips will not be honoured at the point of registration;
All completed application forms are to be filled and submitted online.
RECOMMENDED: LASU ODLRI School Fees Schedule.
Deadline
All application forms are to be completed and submitted online, not later than two weeks from the date of publication.
Disclaimer: Any applicant who pays money into any individual/other account Or through other means aside from the one above, does that at his/ her own disadvantage.
For further enquiries, applicants may call any of these Help Lines 08154113386, 08106395786 or E-mail address: [email protected]
That's the much we can take on the topic "Lagos State University, Ojo LASU (ODLRI) Open & Distance Learning Form 2022/2023".
Thanks For Reading
MYTOPSCHOOLS
RELATED POSTS TO LAGOS STATE UNIVERSITY (LASU)
Lagos State University, Ojo LASU Online Fees Payment Portal Guidelines
Lagos State University, Ojo LASU Change of Course Form
Lagos State University, Ojo LASU Post-UTME & DE Screening Form
Lagos State University, Ojo LASU Clearance Status Checker Portal
Lagos State University, Ojo LASU Inter & Intra University Transfer Form
Lagos State University, Ojo LASU Acceptance Fee Payment & Deadline
Lagos State University, Ojo LASU School Fees [NEW CHARGES]
Lagos State University, Ojo LASU Graduating Students Online Clearance Guidelines | LGCS
Lagos State University, Ojo LASU Exams & Record Portal Online Application Guidelines
Lagos State University, Ojo LASU International School Admission Form
Lagos State University, Ojo LASU Post-UTME Screening (Aggregate) Result Checker
Lagos State University, Ojo LASU Conversion (BSc/HND) Admission List
Lagos State University, Ojo LASU Convocation Ceremony Programme of Events
Lagos State University, Ojo LASU Part-Time Degree Admission Form
Lagos State University, Ojo LASU Postgraduate Course Registration Guidelines
Lagos State University, Ojo LASU Postgraduate Acceptance Fee Payment
Lagos State University, Ojo LASU Postgraduate Admission List
Lagos State University, Ojo LASU-IDC Fresh Students Admission Screening FAQ's
Lagos State University, Ojo LASU Sandwich Admission List
Lagos State University, Ojo LASU Pre-Degree Admission List
Lagos State University, Ojo LASU CISCO Certification Training Programme Form
Lagos State University, Ojo LASU Transcript Application & Document Verification Guidelines
Lagos State University, Ojo LASU Admission List
Lagos State University, Ojo LASU Brochure & Admission Requirements Checker [UTME / DE]
Lagos State University, Ojo LASU JUPEB Admission List
Lagos State University, Ojo LASU Indigeneship Verification Exercise & Interview Date
 Lagos State University, Ojo LASU Postgraduate Qualifying Entrance Exam Schedule
Lagos State University, Ojo LASU – eCornell Certificate Programme Admission Form
Lagos State University, Ojo LASU Diploma in LG Administration Form
Lagos State University, Ojo LASU ODLRI Acceptance Fee Amount, Payment Procedures
Lagos State University, Ojo LASU (ODLRI) Degree Admission List
Lagos State University, Ojo LASU Special Admission Screening Form
Lagos State University, Ojo LASU Pre-Degree Admission Form
Lagos State University, Ojo LASU (ACEITSE) Postgraduate Form
.Lagos State University, Ojo LASU HND/Professional Conversion Top-Up Degree Form
 Lagos State University, Ojo LASU (ODLRI) Open & Distance Learning Form
Lagos State University, Ojo LASU Part-Time Degree Admission List
Lagos State University, Ojo LASU Pre-Degree Acceptance Fee Payment Guidelines
 Lagos State University, Ojo LASU Matriculation Ceremony Date
Lagos State University, Ojo LASU ODLRI School Fees
Lagos State University, Ojo LASU ODLRI Registration & School Fees Payment Guidelines
Lagos State University, Ojo LASU JUPEB Acceptance Fee Payment Guidelines
Lagos State University, Ojo LASU Diploma in Law Admission Form
Lagos State University, Ojo LASU Sandwich Degree Admission Form
Lagos State University, Ojo LASU International School Entrance Exam Dates
Lagos State University, Ojo LASU Sandwich School Fees
Lagos State University, Ojo LASU Postgraduate Application Deadline
 Lagos State University, Ojo LASU Postgraduate Admission Form  [Full & Part-Time]
Lagos State University, Ojo LASU Diploma Entrance Screening/Interview Date
Lagos State University, Ojo LASU (JUPEB) Entrance Examination Result
Lagos State University, Ojo LASU Certificate Online Application Guidelines & Requirements
Lagos State University, Ojo LASU Sandwich Acceptance Fee Payment Guidelines
Lagos State University, Ojo LASU Admission Letter Printing Guidelines
 Lagos State University, Ojo LASU D.Ed in Educational Management Form
Lagos State University, Ojo LASU Resumption Date
Lagos State University, Ojo LASU Academic Calendar
Lagos State University, Ojo LASU Sandwich Degree Entrance Exam Date
Lagos State University, Ojo LASU Diploma in Law Admission List
Lagos State University, Ojo LASU Part-Time Diploma Admission Form
Lagos State University, Ojo LASU Postgraduate Courses & Requirements
Lagos State University, Ojo LASU JUPEB Admission Form
Lagos State University, Ojo LASU Female Hostel Accommodation Balloting Exercise
Fresh List Of Courses Offered IN LASU (Lagos State University, Ojo)
Lagos State University, Ojo LASU Cut Off Mark
READ THIS RELATED JAMB POSTS TO KNOW MORE ABOUT JAMB
Price, Selling Points of JAMB UTME E-Pin (Scratch Card)
Joint Admissions and Matriculation Board JAMB Guidelines For Admission
Joint Admissions and Matriculation Board JAMB Cut-Off Marks Admission Exercise
Free JAMB Past Questions for  (PDF Format) Download Here
Joint Admissions & Matriculation Board JAMB Brochure
JAMB Subject Combinations for All Courses
Joint Admission and Matriculation Board JAMB Admission Status Checking Portal for UTME & DE Candidates  & Past Years
JAMB CAPS How to ACCEPT or REJECT Admission Offer
How to Print JAMB Original Result Slip for All Years
How to Easily Register JAMB Using Interswitch
Joint Admissions and Matriculation Board JAMB Mock Examination for UTME Candidates
JAMB Profile Code Generation & Purchase of e-Pin for New & Previously Used Numbers
Joint Admission Matriculation Board JAMB Institution Matriculation List  (JAMB CAPS)
How to Create JAMB Online Profile
How to Buy JAMB ePINS Via Interswitch
UTME: Joint Admissions and Matriculation Board JAMB List of Prohibited Items in Exam Hall
Joint Admission and Matriculation Board JAMB Admission Letter for UTME and Direct Entry  and Years Downward]
JAMB Direct Entry Form Approved Selling Points
JAMB Direct Entry Registration  : Instructions & Guidelines
AMB Direct Entry Registration Centres in Nigeria
Joint Admissions and Matriculation Board JAMB Change of Course & Institution / Data Correction Procedure 2021
JAMB Subject Combinations for Courses in the Arts
JAMB Subject Combinations for Courses in the Social Sciences
JAMB Subject Combinations for Courses in the Sciences
JAMB Recommended Books for Music
JAMB Recommended Books for Mathematics
Requirements to Start a JAMB CBT Centre
Joint Admissions and Matriculation Board JAMB Form  – Registration Instructions and Guidelines