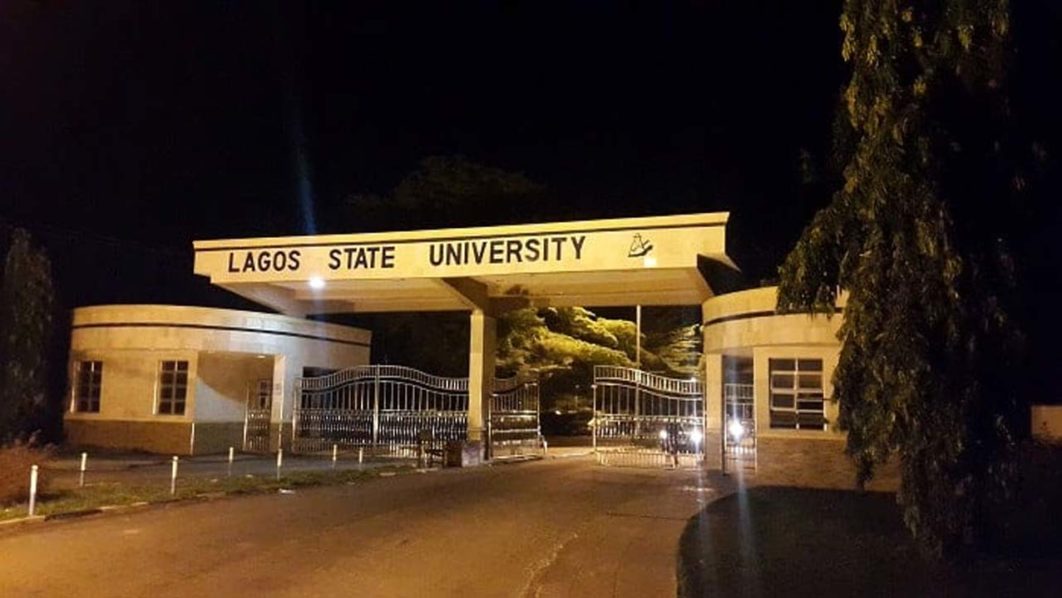 We are aware at mytopschools.com that Lagos State University, Ojo LASU Postgraduate Admission Form 2023/2024 [Full & Part-Time] is been searched by several aspirants wanting to study in the University as well as related posts such as lasu postgraduate form 2023/2024, lasu postgraduate form 2023, lasu postgraduate admission list 2023/2024, lasu postgraduate form closing date, is lasu postgraduate form still on sale, lasu postgraduate application portal, lasu masters programme 2023, lasu postgraduate courses and requirement
The Lagos State University (LASU) Postgraduate School invites applications from suitably qualified Candidates for admission into its Various Postgraduate Programmes (Full and Part time) for the Academic Session
Available Programmes
GENERAL ADMISSION REQUIREMENTS
The University requires five [ 5 ] CREDITS including English Language at Ordinary Level (GCE, WASC, SSCE, NECO and NABTEB) for ALL courses and credit in MATHEMATICS at Ordinary Level for SCIENCE, SOCIAL SCIENCES, MANAGEMENT SCIENCES and EDUCATIONAL MANAGEMENT courses.
METHOD OF APPLICATION
Applicants are required to pay the sum of Twenty Five Thousand Three Hundred Naira (=N=25,300.00) non-refundable application fee into LASU Account on Line.
All applicants shall be required to sit for qualifying Entrance Examination on the Main Campus.
Open the Post-Graduate Application Portal
Click on the STEP 1 and Generate Your Application Number
Note that you can generate your application number only once. Make sure you print out the application number genaration page in number (2) above.
Click on the STEP 2 and Pay Your Application Fee at www.lasu.edu.ng/epayment/
At the Payment portal on Number (4) above, Choose 'Main Campus' for the campus dropdown and choose 'Sandwich/Post-Graduate Application' for the Study Type dropdown fields respectively.
Click on 'Proceed'
Follow the step-by-step instructions to generate your transaction ID.
Pay your application fee with your generated Transaction ID on LASU Quickteller Payment Portal at https://www.quickteller.com/lasu
Go back to the Online Post-Graduate Application Portal
Now go to STEP 3: Enter your 'Application Number' and 'Surname' in the fields provided and click on the 'Submit' button.
Follow the step-by-step instructions and then complete your application.
Print out your application form.
You can also re-print your application form as many times as you want.
CLOSING DATE
Sale of application forms will be closed FOUR (4) weeks from the date of this publication.
Application forms for all programmes should be submitted on-line and a copy of the e-Registration  slip printed out by the applicant.
NOTE
1. Candidates who have not completed the National Youth Service Corps assignment or their current Postgraduate Programmes need not apply.
2. All academic transcripts must be received latest two weeks after the close of sale of forms.
3. Request for transfer of processed application forms from one Department to another will not be entertained.
4. Candidates must personally attend the selection and written examinations as make-up test will not be conducted.
5. Please include your E-mail address/ phone number on the form.
For further information, please contact:
The Secretary,
Postgraduate School,
Lagos State University, Ojo.
That's the much we can take on the topic "Lagos State University, Ojo LASU Postgraduate Admission Form [Full & Part-Time]".
Thanks For Reading
MYTOPSCHOOLS
RELATED POSTS TO LAGOS STATE UNIVERSITY (LASU)
Lagos State University, Ojo LASU Online Fees Payment Portal Guidelines
Lagos State University, Ojo LASU Change of Course Form
Lagos State University, Ojo LASU Post-UTME & DE Screening Form
Lagos State University, Ojo LASU Clearance Status Checker Portal
Lagos State University, Ojo LASU Inter & Intra University Transfer Form
Lagos State University, Ojo LASU Acceptance Fee Payment & Deadline
Lagos State University, Ojo LASU School Fees [NEW CHARGES]
Lagos State University, Ojo LASU Graduating Students Online Clearance Guidelines | LGCS
Lagos State University, Ojo LASU Exams & Record Portal Online Application Guidelines
Lagos State University, Ojo LASU International School Admission Form
Lagos State University, Ojo LASU Post-UTME Screening (Aggregate) Result Checker
Lagos State University, Ojo LASU Conversion (BSc/HND) Admission List
Lagos State University, Ojo LASU Convocation Ceremony Programme of Events
Lagos State University, Ojo LASU Part-Time Degree Admission Form
Lagos State University, Ojo LASU Postgraduate Course Registration Guidelines
Lagos State University, Ojo LASU Postgraduate Acceptance Fee Payment
Lagos State University, Ojo LASU Postgraduate Admission List
Lagos State University, Ojo LASU-IDC Fresh Students Admission Screening FAQ's
Lagos State University, Ojo LASU Sandwich Admission List
Lagos State University, Ojo LASU Pre-Degree Admission List
Lagos State University, Ojo LASU CISCO Certification Training Programme Form
Lagos State University, Ojo LASU Transcript Application & Document Verification Guidelines
Lagos State University, Ojo LASU Admission List
Lagos State University, Ojo LASU Brochure & Admission Requirements Checker [UTME / DE]
Lagos State University, Ojo LASU JUPEB Admission List
Lagos State University, Ojo LASU Indigeneship Verification Exercise & Interview Date
 Lagos State University, Ojo LASU Postgraduate Qualifying Entrance Exam Schedule
Lagos State University, Ojo LASU – eCornell Certificate Programme Admission Form
Lagos State University, Ojo LASU Diploma in LG Administration Form
Lagos State University, Ojo LASU ODLRI Acceptance Fee Amount, Payment Procedures
Lagos State University, Ojo LASU (ODLRI) Degree Admission List
Lagos State University, Ojo LASU Special Admission Screening Form
Lagos State University, Ojo LASU Pre-Degree Admission Form
Lagos State University, Ojo LASU (ACEITSE) Postgraduate Form
.Lagos State University, Ojo LASU HND/Professional Conversion Top-Up Degree Form
 Lagos State University, Ojo LASU (ODLRI) Open & Distance Learning Form
Lagos State University, Ojo LASU Part-Time Degree Admission List
Lagos State University, Ojo LASU Pre-Degree Acceptance Fee Payment Guidelines
 Lagos State University, Ojo LASU Matriculation Ceremony Date
Lagos State University, Ojo LASU ODLRI School Fees
Lagos State University, Ojo LASU ODLRI Registration & School Fees Payment Guidelines
Lagos State University, Ojo LASU JUPEB Acceptance Fee Payment Guidelines
Lagos State University, Ojo LASU Diploma in Law Admission Form
Lagos State University, Ojo LASU Sandwich Degree Admission Form
Lagos State University, Ojo LASU International School Entrance Exam Dates
Lagos State University, Ojo LASU Sandwich School Fees
Lagos State University, Ojo LASU Postgraduate Application Deadline
 Lagos State University, Ojo LASU Postgraduate Admission Form  [Full & Part-Time]
Lagos State University, Ojo LASU Diploma Entrance Screening/Interview Date
Lagos State University, Ojo LASU (JUPEB) Entrance Examination Result
Lagos State University, Ojo LASU Certificate Online Application Guidelines & Requirements
Lagos State University, Ojo LASU Sandwich Acceptance Fee Payment Guidelines
Lagos State University, Ojo LASU Admission Letter Printing Guidelines
 Lagos State University, Ojo LASU D.Ed in Educational Management Form
Lagos State University, Ojo LASU Resumption Date
Lagos State University, Ojo LASU Academic Calendar
Lagos State University, Ojo LASU Sandwich Degree Entrance Exam Date
Lagos State University, Ojo LASU Diploma in Law Admission List
Lagos State University, Ojo LASU Part-Time Diploma Admission Form
Lagos State University, Ojo LASU Postgraduate Courses & Requirements
Lagos State University, Ojo LASU JUPEB Admission Form
Lagos State University, Ojo LASU Female Hostel Accommodation Balloting Exercise
Fresh List Of Courses Offered IN LASU (Lagos State University, Ojo)
Lagos State University, Ojo LASU Cut Off Mark