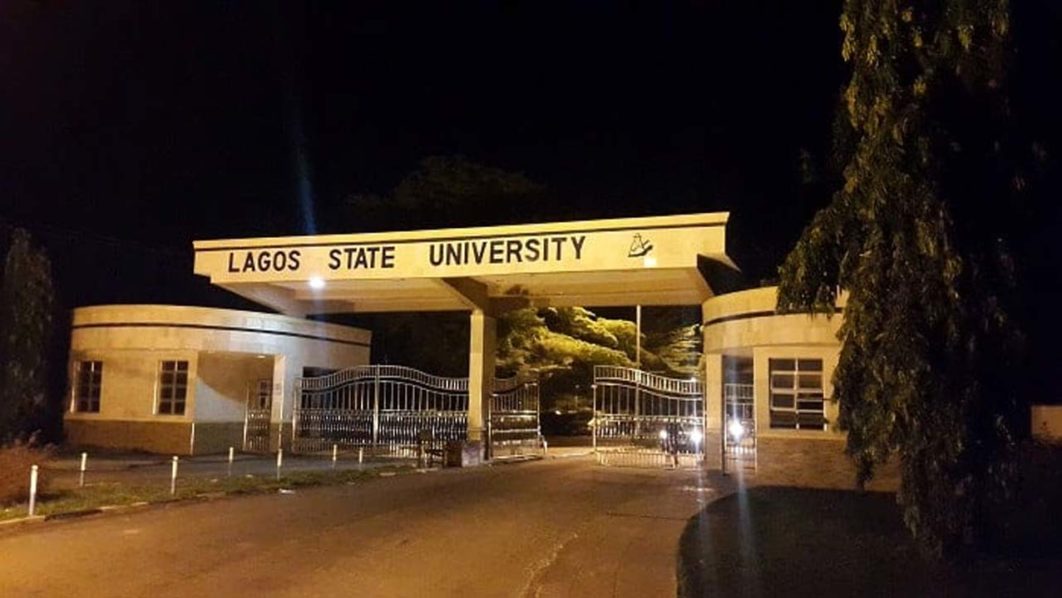 We are aware at mytopschools.com that Lagos State University, Ojo LASU JUPEB Acceptance Fee Payment Guidelines 2023/2024 is been searched by several aspirants wanting to study in the University as well as related posts such as lasu jupeb requirements, how much is lasu jupeb school fees, lasu jupeb qualifying exam, lasu jupeb cut off mark, lasu jupeb admission list 2023, when is lasu jupeb form closing, lasu jupeb entrance exam, lasu jupeb admission letter
This is to inform all candidates who has been offered provisional admission into the Lagos State University (JUPEB) programme that they can now proceed to make payment of their acceptance fee online by following the outlined guidelines below for the academic session
RECOMMENDED: LASU JUPEB Admission Entrance Result
1. Visit LASU Foundation (JUPEB) Payment Portal: https://lasu.edu.ng/epay_paytech/epay_choose.php?oi=13
2. Click on 'Make Payment'
3. Enter your application number
4. Select JUPEB as Mode of Payment
5. Under 'Type of Payment', SELECT ACCEPTANCE
6. Click on Proceed (This will display your name)
7. Enter your Email address and GSM number
8. Click on Generate Invoice (This will generate a Remita RRR)
9. Click on PAY. (This will take you to Remita Page where you will be required to complete the payment process.
That's the much we can take on the topic "Lagos State University, Ojo LASU JUPEB Acceptance Fee Payment Guidelines ".
Thanks For Reading
MYTOPSCHOOLS
RELATED POSTS TO LAGOS STATE UNIVERSITY (LASU)
Lagos State University, Ojo LASU Online Fees Payment Portal Guidelines
Lagos State University, Ojo LASU Change of Course Form
Lagos State University, Ojo LASU Post-UTME & DE Screening Form
Lagos State University, Ojo LASU Clearance Status Checker Portal
Lagos State University, Ojo LASU Inter & Intra University Transfer Form
Lagos State University, Ojo LASU Acceptance Fee Payment & Deadline
Lagos State University, Ojo LASU School Fees [NEW CHARGES]
Lagos State University, Ojo LASU Graduating Students Online Clearance Guidelines | LGCS
Lagos State University, Ojo LASU Exams & Record Portal Online Application Guidelines
Lagos State University, Ojo LASU International School Admission Form
Lagos State University, Ojo LASU Post-UTME Screening (Aggregate) Result Checker
Lagos State University, Ojo LASU Conversion (BSc/HND) Admission List
Lagos State University, Ojo LASU Convocation Ceremony Programme of Events
Lagos State University, Ojo LASU Part-Time Degree Admission Form
Lagos State University, Ojo LASU Postgraduate Course Registration Guidelines
Lagos State University, Ojo LASU Postgraduate Acceptance Fee Payment
Lagos State University, Ojo LASU Postgraduate Admission List
Lagos State University, Ojo LASU-IDC Fresh Students Admission Screening FAQ's
Lagos State University, Ojo LASU Sandwich Admission List
Lagos State University, Ojo LASU Pre-Degree Admission List
Lagos State University, Ojo LASU CISCO Certification Training Programme Form
Lagos State University, Ojo LASU Transcript Application & Document Verification Guidelines
Lagos State University, Ojo LASU Admission List
Lagos State University, Ojo LASU Brochure & Admission Requirements Checker [UTME / DE]
Lagos State University, Ojo LASU JUPEB Admission List
Lagos State University, Ojo LASU Indigeneship Verification Exercise & Interview Date
 Lagos State University, Ojo LASU Postgraduate Qualifying Entrance Exam Schedule
Lagos State University, Ojo LASU – eCornell Certificate Programme Admission Form
Lagos State University, Ojo LASU Diploma in LG Administration Form
Lagos State University, Ojo LASU ODLRI Acceptance Fee Amount, Payment Procedures
Lagos State University, Ojo LASU (ODLRI) Degree Admission List
Lagos State University, Ojo LASU Special Admission Screening Form
Lagos State University, Ojo LASU Pre-Degree Admission Form
Lagos State University, Ojo LASU (ACEITSE) Postgraduate Form
.Lagos State University, Ojo LASU HND/Professional Conversion Top-Up Degree Form
 Lagos State University, Ojo LASU (ODLRI) Open & Distance Learning Form
Lagos State University, Ojo LASU Part-Time Degree Admission List
Lagos State University, Ojo LASU Pre-Degree Acceptance Fee Payment Guidelines
 Lagos State University, Ojo LASU Matriculation Ceremony Date
Lagos State University, Ojo LASU ODLRI School Fees
Lagos State University, Ojo LASU ODLRI Registration & School Fees Payment Guidelines
Lagos State University, Ojo LASU JUPEB Acceptance Fee Payment Guidelines
Lagos State University, Ojo LASU Diploma in Law Admission Form
Lagos State University, Ojo LASU Sandwich Degree Admission Form
Lagos State University, Ojo LASU International School Entrance Exam Dates
Lagos State University, Ojo LASU Sandwich School Fees
Lagos State University, Ojo LASU Postgraduate Application Deadline
 Lagos State University, Ojo LASU Postgraduate Admission Form  [Full & Part-Time]
Lagos State University, Ojo LASU Diploma Entrance Screening/Interview Date
Lagos State University, Ojo LASU (JUPEB) Entrance Examination Result
Lagos State University, Ojo LASU Certificate Online Application Guidelines & Requirements
Lagos State University, Ojo LASU Sandwich Acceptance Fee Payment Guidelines
Lagos State University, Ojo LASU Admission Letter Printing Guidelines
 Lagos State University, Ojo LASU D.Ed in Educational Management Form
Lagos State University, Ojo LASU Resumption Date
Lagos State University, Ojo LASU Academic Calendar
Lagos State University, Ojo LASU Sandwich Degree Entrance Exam Date
Lagos State University, Ojo LASU Diploma in Law Admission List
Lagos State University, Ojo LASU Part-Time Diploma Admission Form
Lagos State University, Ojo LASU Postgraduate Courses & Requirements
Lagos State University, Ojo LASU JUPEB Admission Form
Lagos State University, Ojo LASU Female Hostel Accommodation Balloting Exercise
Fresh List Of Courses Offered IN LASU (Lagos State University, Ojo)
Lagos State University, Ojo LASU Cut Off Mark
READ THIS RELATED JAMB POSTS TO KNOW MORE ABOUT JAMB
Price, Selling Points of JAMB UTME E-Pin (Scratch Card)
Joint Admissions and Matriculation Board JAMB Guidelines For Admission
Joint Admissions and Matriculation Board JAMB Cut-Off Marks Admission Exercise
Free JAMB Past Questions for  (PDF Format) Download Here
Joint Admissions & Matriculation Board JAMB Brochure
JAMB Subject Combinations for All Courses
Joint Admission and Matriculation Board JAMB Admission Status Checking Portal for UTME & DE Candidates  & Past Years
JAMB CAPS How to ACCEPT or REJECT Admission Offer
How to Print JAMB Original Result Slip for All Years
How to Easily Register JAMB Using Interswitch
Joint Admissions and Matriculation Board JAMB Mock Examination for UTME Candidates
JAMB Profile Code Generation & Purchase of e-Pin for New & Previously Used Numbers
Joint Admission Matriculation Board JAMB Institution Matriculation List  (JAMB CAPS)
How to Create JAMB Online Profile
How to Buy JAMB ePINS Via Interswitch
UTME: Joint Admissions and Matriculation Board JAMB List of Prohibited Items in Exam Hall
Joint Admission and Matriculation Board JAMB Admission Letter for UTME and Direct Entry  and Years Downward]
JAMB Direct Entry Form Approved Selling Points
JAMB Direct Entry Registration  : Instructions & Guidelines
AMB Direct Entry Registration Centres in Nigeria
Joint Admissions and Matriculation Board JAMB Change of Course & Institution / Data Correction Procedure 2021
JAMB Subject Combinations for Courses in the Arts
JAMB Subject Combinations for Courses in the Social Sciences
JAMB Subject Combinations for Courses in the Sciences
JAMB Recommended Books for Music
JAMB Recommended Books for Mathematics
Requirements to Start a JAMB CBT Centre
Joint Admissions and Matriculation Board JAMB Form  – Registration Instructions and Guidelines