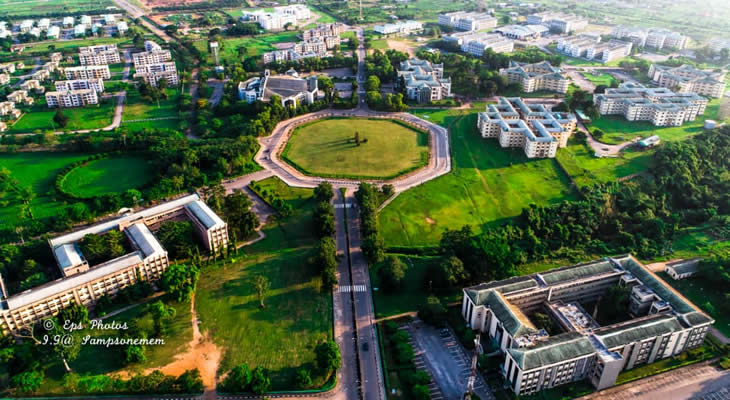 We are aware at mytopschools.com that Covenant University Post-UTME & DE Screening Form 2022/2023 is been searched by several aspirants wanting to study in the University
Applications are invited from suitably qualified candidates for admission into undergraduate degree programmes of the Covenant University on a full time basis in the following Colleges and Departments of the University:
AVAILABLE PROGRAMMES
All courses in Covenant University are fully accredited in the degree awarding programmes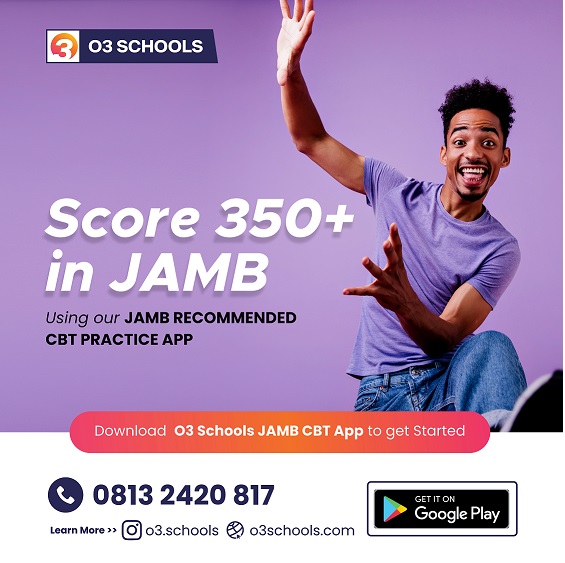 CLICK HERE TO DOWNLOAD JAMB APP NOW
DOWNLOAD O3SCHOOLS WAEC APP  AND ACTIVATE TO BLAST WAEC. CLICK HERE NOW
General Requirements
The minimum entry requirements for admission into Covenant University are credit level passes in five (5) subjects at the SSCE/GCE O'Level/NECO/NABTEB or its equivalent, obtained at not more than two (2) sittings.
The subjects passed must include English Language and Mathematics. Candidates are also to note that there are other requirements that may be specific to a College and/or a Department.
Admission Eligibility.
Candidates (National) applying to Covenant University are required to sit for the UTME examination of the Joint Admissions and Matriculation Board (JAMB) and attain the prescribed cut-off mark.
This is a statutory requirement for entry into Nigerian Universities. Candidates are required to apply for programmes of their choice by filling the  JAMB registration forms.
Applicants are strongly advised to ensure that their UTME subject combination qualifies them for their chosen programme.
Any candidate desiring to apply for a change of course after filling the forms must make their application to JAMB before the release of the 2022 UTME results.
In addition to the above, Covenant University conducts screening exercise for all candidates seeking admission to the University and applicants may not be admitted without fulfilling the demands of the screening exercise.
Method of Application
Dear Prospective Student,
Admission into Covenant University is STRICTLY by merit. We do not ask for money to influence admission. Please beware!!!
Before you apply, please read detailed information on academic programs, admission procedure and application deadlines in our admission website. Click here.
Fresh applicants are required to create an account. Click Here to create an account.
If you already have an account, click Here to login your credentials that will enable you complete your application over several sessions.
The system will prompt you on how to complete the application. Once satisfied with the application, click on submit!
Prospective Students
Covenant University aims to provide prospective students with as much information as possible about our undergraduate programmes, the application and admissions process. In addition to exploring our website, prospective students can join our electronic mailing list to get information about Covenant University, admissions and more. Prospective students can also learn about our undergraduate programmes and the application process by physically visiting our Admissions Office on-campus.
Before you Apply
Prospective students of Covenant University are to obtain the JAMB forms, choose Covenant University and sit for the Unified Tertiary Matriculation Examination (UTME) of the Board as prescribed in the relevant advertisement for the 2021/2022 admission exercise.
In addition, applicants must complete the Covenant University Application Forms, available online.
Use the Application Requirements checklist section to prepare your application for submission.
Review the website information for your programme of interest, specific programme admission requirements and application deadlines.
All materials submitted in support of the application must be received by the published application deadline.
Applicant Responsibility
It is the responsibility of the applicant to make certain that all admission materials are received by the designated application deadline. Neither the Admissions Office nor the Departments can assume the responsibility of informing the applicant about erroneous or missing materials.
All materials (original, photocopied, or electronic document) submitted in support of an application become a part of Covenant University application record and cannot be released to the student or a third party.  If application materials are forged, falsified, or altered, the Admissions Office will notify all relevant officials. Submission of such materials will disqualify an applicant for admission.
Non-Refundable Application Fee
The application form fee is non-refundable.
The application form can be saved with a view of completion at a later date.
An application cannot be submitted if the application fee is not paid at the end of the form.
The application form fee for the 2022 academic year is Nine Thousand Six Hundred Naira Only (N9,600.00) The amount is made up of Seven Thousand Naira (N7,000.00) for the Online Application Form, Two Thousand Naira (N2,000.00) for Screening and Six Hundred Naira (N600.00) for Transaction Charges.
Statement of Purpose
A statement of purpose (not more than 500-word count) should be prepared and submitted online with the application. The personal statement should address your intellectual interests, academic and professional objectives, visions, and goals for life. Please review the academic programmes for details listed by specific undergraduate programmes.
Uploading of Credentials
The application would only be considered completed if you upload the following credentials:
Birth Certificate
Scanned  JAMB result with your clearly visible passport photograph
WAEC or NECO Result (if available)
Letter of Sponsorship by Parents
Please note that all the documents must be in PDF and not more than 100kb
Principal and Pastoral Reference Letters
Two official recommendations are required for your application to be completed. These recommendations must be from persons in positions to appraise your potential for undergraduate study at Covenant University. These persons should include the following: Spiritual Leader, Principal or any teacher from your school. Covenant University requires the use of the online recommendation system, which utilizes a secure system that will:
Automatically email your recommendation providers with instructions for online submission of the recommendation.
Allow applicants to track recommendations received or not received and follow up with recommenders who still need to submit their appraisals.
Expedite the processing of the recommendations, which will be included in the online application once submitted.
Automatically notify you when recommendations have been received.
CUSAS Screening and Booking
There shall be a Computer-based screening which shall take place only at Covenant University, Canaanland, Ota, Ogun State.
The screening schedule would be accessible via the Screening Booking Page on the application form.
All candidates are required to pay the sum of Nine Thousand Six Hundred Naira Only (N9,600.00) The amount is made up of Seven Thousand Naira (N7,000.00) for the Online Application Form, Two Thousand Naira (N2,000.00) for Screening and Six Hundred Naira (N600.00) for Transaction Charges.
Covenant University has introduced the latest indigenous innovation for online payment of fees called 'CU SANWO'. This platform will be used for processing the card payment for the academic session.
FOREIGN STUDENTS APPLICATION GUIDELINES
The application form processing fee is One Hundred USD ($100).
Payable to:
Zenith Bank
Account Name: Covenant University
Account Number: 5070002387
Beneficiary Address: Canaanland, Km 10, Idiroko Road, Ota, Ogun State
Bank Name: Zenith Bank Plc
Bank Address: G.R.A Ikeja, Lagos
Zenith Bank Swift Code: ZEIBNGLA
Intermediary: CITIBANK N.A
Canada square, canary wharf, London E14 5LB
IBAN Number: GB80CITI18500810407941
Account No: 10407941(USD)
Swift Address: CITIGB2L
Sort Code: 18-50-08
Guaranty Trust Bank Plc
Account Name: Covenant University
Account Number: 0132012749
Beneficiary Address: Canaanland, Km 10, Idiroko Road, Ota, Ogun State
Bank Name: Guaranty Trust Bank Plc
Bank Address: 63, Abeokuta Express Road, Sango Ota, Ogun State, Nigeria
Swift Code: GTBINGLA
Immigration Qualification Requirements
1. This guide is for students of Foreign Nationality that have secured admission to study at Covenant University, Ota, Nigeria.
2. A foreign/international student is defined as a prospective student who has been educated abroad, a citizen of a country other than Nigeria, a Nigerian citizen who has been educated abroad and who is a citizen of another country by birth or naturalization (Dual Citizenship). He/She must be in possession of International Passport of another country (besides Nigeria).
3. Such students must possess a duly authorized and current admissions letter by the Covenant University Registrar. It is important that all details appearing on this letter must be in consonance with all legal documents owned by the prospective student.
4. Before entry into Nigeria, an admitted student must possess the requisite visa to validate his length/purpose of stay in the country. Nigerian Visas are obtained in the Countries where prospective students are domiciled or the nearest Nigerian Mission nearest to their Countries of residence.
5. Admitted foreign nationals are to apply for the Subject To Regularization (STR) Visa/Entry Permit.
6. Cerpac Guidelines
a. Admitted foreign Nationals must also procure the CERPAC (This is the acronym for Combined Expatriate Residence Permit and Aliens Card). In doing that you must purchase a CR (Concessionary) form for $200. It is meant for Missionaries, Students, Non ECOWAS African Nationals and Cameroonians
b. General Instructions:
i. The CERPAC form as endorsed is valid for three (3) months from the date of purchase.
ii. Please endorse the two sample forms also from the point of collection of the CERPAC Booklet Guidelines.
1. Please read through both forms carefully before completing them.
2. Use a black ball point pen and complete the forms in capital letters.
c. Please Note the following:
i. The envelope containing this CERPAC Pack should be preserved. You will require this envelope at the time of submitting your forms and documents.
ii. All fees paid to obtain forms are not refundable.
iii. In the event of loss of form(s), replacement will be treated as a new issue and will attract the original fees.
iv. Any erasures, cancellation, or defacement of any sort shall render the form(s) void.
v. Any form(s) voided as in 2.4 (above) must be returned as a complete set to the bank of purchase for replacement. Such replacement will attract a service charge and pack cost of N2,500(Two Thousand, Five Hundred Naira) payable to the Bank.
d. Other requirements:
i. Three (3) Nos. "2 x 2" passport photographs on white background should be submitted with the completed forms. One of the photographs should be attached to the bottom right-hand side of the CERPAC form titled "Receipt and Temporary Card".
ii. Append your signature beside your photograph attached on the form (as in 3.1 above)
iii. Enclose also one (1) No. facial portrait measuring 4′ x 3′ (inch) white background
e. All completed forms and documents should be submitted to the Immigration State Command where your file(s) is (are) located, for Verification and Clearance.
f. At the time of submitting the completed forms and documents, you will be required to present your original Passport for Verification of the documents presented.
g. When your forms and documents are received, verified and endorsed by the relevant Immigration State Command, an Immigration/CERPAC Stamp will be applied to your Receipt/Temporary Card. Please ensure that the
Receipt/Temporary Card is authenticated and returned to you. You will also be required to physically come into a CERPAC office for the capture of your Digital Personal Identification. 
7. Procedure for Regularization of Foreign/International Students
i. Formal letter of application for regularization from student
ii. Letter of recommendation from the Institution and acceptance of Immigration responsibility
iii. A copy of Admission letter
iv. A copy of letter of acceptance
v. Evidence of payment of School fees
vi. Photocopy of relevant pages of the applicant's passport including the page of 201relevant visa
8. All other details can be secured from the Nigerian Embassy in your country of origin. You can also contact the Nigerian Immigration Service website: http://www.immigration.gov.ng/ for more information.
NB: Admission form into @CUHEBRON for the 2022/2023 academic session is now open to qualified and interested applicants. Visit admission.covenantuniversity.edu.ng to apply or call any of our technical support lines:
08095143760, 07081990685,
0807786624, 07025425258,
09042753282, 08056693393
That's the much we can take on the topic "Covenant University Post-UTME & DE Screening Form 2022/2023".
Thanks For Reading
MYTOPSCHOOLS
READ THIS RELATED JAMB POSTS TO KNOW MORE ABOUT JAMB
Price, Selling Points of JAMB UTME E-Pin (Scratch Card)
Joint Admissions and Matriculation Board JAMB Guidelines For Admission
Joint Admissions and Matriculation Board JAMB Cut-Off Marks Admission Exercise
Free JAMB Past Questions for  (PDF Format) Download Here
Joint Admissions & Matriculation Board JAMB Brochure
JAMB Subject Combinations for All Courses
Joint Admission and Matriculation Board JAMB Admission Status Checking Portal for UTME & DE Candidates  & Past Years
JAMB CAPS How to ACCEPT or REJECT Admission Offer
How to Print JAMB Original Result Slip for All Years
How to Easily Register JAMB Using Interswitch
Joint Admissions and Matriculation Board JAMB Mock Examination for UTME Candidates
JAMB Profile Code Generation & Purchase of e-Pin for New & Previously Used Numbers
Joint Admission Matriculation Board JAMB Institution Matriculation List  (JAMB CAPS)
How to Create JAMB Online Profile
How to Buy JAMB ePINS Via Interswitch
UTME: Joint Admissions and Matriculation Board JAMB List of Prohibited Items in Exam Hall
Joint Admission and Matriculation Board JAMB Admission Letter for UTME and Direct Entry  and Years Downward]
JAMB Direct Entry Form Approved Selling Points
JAMB Direct Entry Registration  : Instructions & Guidelines
AMB Direct Entry Registration Centres in Nigeria
Joint Admissions and Matriculation Board JAMB Change of Course & Institution / Data Correction Procedure 2021
JAMB Subject Combinations for Courses in the Arts
JAMB Subject Combinations for Courses in the Social Sciences
JAMB Subject Combinations for Courses in the Sciences
JAMB Recommended Books for Music
JAMB Recommended Books for Mathematics
Requirements to Start a JAMB CBT Centre
Joint Admissions and Matriculation Board JAMB Form  – Registration Instructions and Guidelines