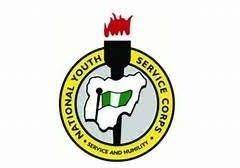 We are aware at MYTOPSCHOOLS.COM that you have been searching for How to Avoid NYSC Hard-To-Rectify Mistakes During Registration 2021, deadline for nysc registration 2021, nysc registration for foreign students 2020, nysc guide, correction of name on nysc certificate, nysc myschool, nysc stream 2 registration closing date, jamb registration for nysc, how do i register for nysc 2021.
The National Youth Service Corps (NYSC) is a program set up by the Nigerian government to involve Nigerian graduates in nation building and the development of the country. There is no military conscription in Nigeria, but since 1973 graduates of universities and later polytechnics have been required to take part in the National Youth Service Corps program for one year. This is known as national service year. Ahmadu Ali served as the first Director-General of the NYSC until 1975. The incumbent Director-General is Shuaibu Ibrahim.
Major General Suleiman Kazaure was appointed director general of the NYSC on 18 April 2016, and served as the 17th DG of the scheme until his redeployment to the Nigerian Army Resource Centre on 26 April 2019. Until his appointment, Ibrahim, the new NYSC boss was the Registrar, Nigerian Army University, Biu in Borno State.
Authority of National Youth Service Corps (NYSC) released hard-to-rectify mistakes during registration and how to avoid them during registration:
1. Registration by proxy: affected PCM can not register at camp because the biometrics is not his/hers.
2. Mixed up registration: some cyber cafe operators have the habit of registering more than one persons at a time on one computer by opening 2 or more tabs on the same browser. This causes mix-up in the PCMs information which is hard to rectify. We advise you to sit with the person registering you and make sure the operator doesn't register another person at the same time your registration is going on.
3. Don't allow cafe operator to use his email address for you. If you don't have email, let the operator create one for you and make sure you collect the details (i.e. email address and the password). Keep them safe because you will need them.
4. For married women, make sure you go with your marital documents, choose married online and upload them during registration. In the column to input your spouse surname, make sure you put the correct surname you are using after marriage.
5. For a sick person, make sure you indicate it and the type of sickness, also provide all other details and upload a medical report.
6. For military and SSS, make sure you indicate and provide all other relevant info and upload the required documents.
7. If you are a foreign-trained graduate, make sure you read the registration requirements at nysc.gov.ng and upload all required documents. Try to log into your account from time to time for information asking you to update some of your documents. Failure to do so may lead you not mobilised eventually.
That's the much we can take on the topic "How to Avoid NYSC Hard-To-Rectify Mistakes During Registration 2021".
Thanks For Reading
O3SCHOOLS TEAM