WAEC: How to Check 2021 Ghana WASSCE Result Online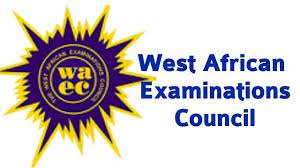 We are aware at mytopschools.com that you are searching for WAEC: How to Check 2021 Ghana WASSCE Result Online, ghana.waecdirect.org result checker 2021, waec result checker, waec ghana latest news, check my results online, how to check waec result using phone, waec result 2021/2022, waec 2021, free wassce results checker then you are not alone.
The West African Examinations Council (WAEC) is an examination board established by law to determine the examinations required in the public interest in the English-speaking West African countries, to conduct the examinations and to award certificates comparable to those of equivalent examining authorities internationally. Established in 1952, the council has contributed to education in Anglophonic countries of West Africa (Ghana, Nigeria, Sierra Leone, Liberia, and the Gambia), with the number of examinations they have coordinated, and certificates they have issued. They also formed an endowment fund, to contribute to the education in West Africa, through lectures, and aid to those who cannot afford education.
Dr. Adeyegbe, former HNO of WAEC Nigeria (2004) said "the council has developed a team of well-trained and highly motivated staff, and has administered Examinations that are valid and relevant to the educational aspirations of member countries". In a year, over three million candidates registered for the exams coordinated by WAEC. The council also helps other examination bodies (both local and international) in coordinating Examinations.
How to Check Ghana WASSCE Result Online
Go to WAEC result checking portal at http://ghana.waecdirect.org/
Enter your Index Number.
Select the Type of Examination (e.g.  WASSCE).
Select your Examination Year eg. 2021
Enter the Card Serial Number found on the reverse side of your Scratch card.
Enter the 12-digit Personal Identification Number (PIN) on your Scratch card eg. 012345678912.
Confirm your Index Number and Examination Year. This is to ensure that your examination information is correct.
Click on Submit and wait for the display in the popup window. This may take several minutes.
That's the much we can take on the topic "WAEC: How to Check 2021 GhanaWASSCE Result Online".
Thanks For Reading
MYTOPSCHOOLS