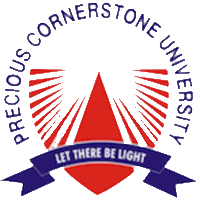 We are aware at mytopschools.com that Precious Cornerstone University PCU Promoter's Scholarship Award Form 2023/2024 is been searched by several aspirants wanting to study in the University
Precious Cornerstone University invites application for The Promoter's Scholarship from all newly admitted undergraduate students and from students seeking admission to Precious Cornerstone University, Ibadan for the  session irrespective of nationality, state of origin, tribe, gender or religion.
The PCU Promoter's Scholarship is a highly competitive Scholarship endowed by the University Chancellor, Bishop Francis Wale. It is part of the institution's support services to exceptionally brilliant but indigent student who otherwise may no be able to afford University tertiary education.
The Scholarship will be offered on an annual basis to newly admitted (UTME, JUPEB) students and could be held subject to the duration of a beneficiary's programme of study.
The scholarship is a partial scholarship that covers tuition fee, while beneficiaries will be responsible for a one-time payment of other municipal and service charges as enumerated in the Schedule of Fees for Undergraduate students which is available in the University website (https://www.pcu.edu.ng).
The Scholarship will be offered on an annual basis to a newly admitted students and could be held, subject to satisfactory performance, for the duration of a beneficiary's programme of study, provided such a student is also in good standing in character and leadership qualities.
ELIGIBILITY CRITERIA
Applicants for the scholarship must satisfy the following criteria:
Candidates can only apply once in an academic session: that is, Candidates that have applied in previous batche(s) of the 2022/2023 Promoter Scholarship are not eligible to apply again in subsequent batches until the next academic session.
Must have 5 O' Level Credits or equivalent in English, Mathematics and other three relevant subjects to the area of study at only one sitting.
Minimum of the prescribed cut-off mark in 2022 JAMB is relevant subjects to area of study.
Must have registered/have been admitted/accepted offer as a student of PCU.
Performs satisfactorily in the University Scholarship Screening Examination; and
Maintains a Cumulative Grade Point Average of at least 3.50 to qualify for annual renewal of the Scholarship.
METHOD OF APPLICATION
NOTE: