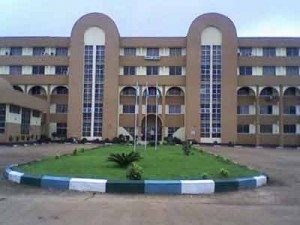 We are aware at mytopschools.com that Fresh List Of Courses offered In KSU (Kogi State University Anyigba) is been searched by several aspirants wanting to study in the University as well as related searches such as, kogi state university courses and requirement, kogi state university courses and cut off mark, kogi state university science courses, art courses in kogi state university, courses offered in kogi state university and their cut off mark, kogi state university school fees, does kogi state university offer nursing, kogi state university cut off mark.
Kogi State University, located at Anyigba, is the state-owned university of Kogi, Nigeria. It was established in 1999 by Prince Abubakar Audu, the former governor of the state. At the time of its establishment, it was known as Kogi State University, It was later named Prince Abubakar Audu University (PAAU) in 2002, after the then sitting governor of Kogi State, who heralded its establishment, and later renamed Kogi State University (KSU) in 2003.
Professor S.K. Okwute (Professor of Chemistry) was the pioneer Vice Chancellor (2000-2005) and currently back to University of Abuja. Professor F.S. Idachaba (OFR), Professor of Agric-Economics, took over between 2005 and 2008 and then retired to work in his foundation (F.S. Idachaba Foundation for Research and Scholarship) before his death. Professor I. Isah (Professor of Chemical Pathology), from Ahmadu Bello University, Zaria, took over in October 2008. The incumbent Vice Chancellor is Professor M. Abdulkadir.
In 2017 the Academic Staff Union of University (ASUU) KSU chapter was locked in an industrial crisis with the state government over non payment of salaries for several months. The state government accused the lecturers of politicising the industrial dispute and ordered their immediate return to class room or would their positions declared vacant for fresh applications. After several days of refusal to return to the class, Governor Bello who is Visitor to the school announced the proscription of ASUU and its withdrawal from the national ASUU
Fresh List Of Courses offered In KSU
ACCOUNTING
AGRICULTURE
ARABIC LANGUAGE AND LITERATURE
BANKING AND FINANCE
BIOCHEMISTRY
BOTANY
BUSINESS ADMINISTRATION
CHEMISTRY
CHRISTIAN RELIGIOUS STUDIES
COMPUTER SCIENCE
ECONOMICS
EDUCATION AND BIOLOGY
EDUCATION AND CHEMISTRY
EDUCATION AND CHRISTIAN RELIGIOUS STUDIES
EDUCATION AND ECONOMICS
EDUCATION AND ENGLISH LANGUAGE
EDUCATION AND GEOGRAPHY
EDUCATION AND ISLAMIC STUDIES
EDUCATION AND MATHEMATICS
EDUCATION AND PHYSICS
EDUCATION AND SOCIAL STUDIES
ENGLISH AND LITERARY STUDIES
FISHERIES AND AQUACULTURE
FISHERIES AND AQUACULTURE
FOOD SCIENCE AND TECHNOLOGY
GEOGRAPHY
GEOLOGY
HISTORY AND INTERNATIONAL STUDIES
HOME SCIENCE
HUMAN KINETICS
INDUSTRIAL CHEMISTRY
ISLAMIC STUDIES
ISLAMIC/SHARIA LAW
LAW
LIBRARY AND INFORMATION SCIENCE
LIBRARY AND INFORMATION SCIENCE
MASS COMMUNICATION
MATHEMATICAL SCIENCES
MICROBIOLOGY
PHILOSOPHY
PHYSICS
POLITICAL SCIENCE
PUBLIC ADMINISTRATION
SOCIOLOGY
STATISTICS
THEATRE ARTS
ZOOLOGY
That's the much we can take on the topic "Fresh List Of Courses offered In KSU (Kogi State University Anyigba) ".
Thanks For Reading
MYTOPSCHOOLS TEAM