LabEight Africa Incubator Program 2023 for Young Entrepreneurs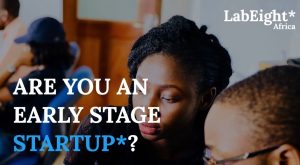 We are aware at mytopschools.com that you are searching for LabEight Africa Incubator Program 2023 for Young Entrepreneurs, then you are not alone.
The LabEight* Africa Program aims to support local entrepreneurs by providing the necessary operational and technical support as well as equipping them with the leadership and business skills needed to build socially conscious solutions while still delivering on its mandate of growing a world class local ecosystem.
LabEight* is an initiative that provides entrepreneurs with exactly what they need, a business & technology partner that can help them get things done.
The program is 6 months long focusing on product development, market readiness and access to investment. LabEight* Africa expects to select companies for its first cohort in the summer , and will follow with a second cohort in the fall.
LabEight Africa Incubator Program Objectives.
Training & Mentorship: To help young local entrepreneurs develop world class solutions.
Social Impact: To contribute in the growth of the tech ecosystem on the continent.
Solve Problems: To develop solutions that solves socio-economic problems.
 Program Eligibility.
Anybody from any country in Africa with an idea that solves social problems with potential to scale can participate.
Your business does not need to be registered for you to apply.
They are primarily targeting early stage startups and founders, however startups who have raised funds can also apply to participate in the program.
LabEight Africa Incubator Program Benefits.
Accepted cohorts will have the following benefits
Product Development: Matchmaking with an experienced Co-Founder and CTO/CxO across the world to lead product development and market growth. As part of the program, founders who lack or need technical, business development, growth etc skills will be matched with our pool of highly experienced CTOs, CEOs, COOs, and CxOs.
Advisory: Business advisory and mentorship by assigning a team of experienced entrepreneurs, leaders and social impact specialists to help provide in-depth and personalized advice.
Access to Funding: As part of the program, startups will be funneled into the LabEight Capital venture capital pool where decisions will be made for direct investments in to the startups. In addition, there will be pitch days, where investors from around the globe will be present.
How to Apply for LabEight Africa Incubator Program.
Interested candidates who meet the criteria listed above should apply by clicking on the "Apply" button below:
Deadline: Ongoing.
That's the much we can take on the topic "LabEight Africa Incubator Program for Young Entrepreneurs".
Thanks For Reading