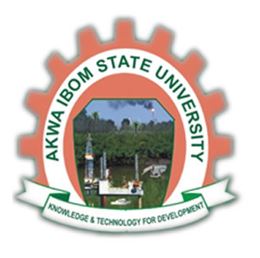 We are aware at mytopschools.com that Fresh List Of Courses Offered In AKSU (Akwa Ibom State University of Technology, Uyo) is been searched by several aspirants wanting to study in the University as well as related searches such as, akwa ibom state university courses and cut off mark, courses offered in akwa ibom state polytechnic, aksu courses and subject combination, courses offered in akwa ibom state university, aksu courses and cut off mark, aksu cut off mark for all courses, akwa ibom state university school fees, aksu courses and department.
Akwa Ibom State University (AKSU) was conceived and funded by the Akwa Ibom State Government. Unity of people with a passion to constantly seek knowledge that addresses practical issues of development in Nigeria. The university opened its doors to its pioneer students in the 2010/2011 academic year.
At conception, the university was to be located within Akwa Ibom State's Technology Triangle at the University Town. However, the administration of the Akwa Ibom State Government have changed the enabling law of the university into a multi-campus institution with the main campus at Ikot Akpaden, Mkpat Enin L.G.A and a second campus fondly known as Abak Campus situated at Obio Akpa, Oruk Anam L.G.A.
The goals of the university have been modified by the administration of the State Government in order to transform the university into a conventional university whose focus is not just Technology and Applied Science but also Arts. In line with this transformation, the name of the institution has been changed from Akwa Ibom State University of Technology to Akwa Ibom State University
Fresh List Of Courses Offered In AKSU
ACCOUNTING
AGRIC-ECONOMICS AND EXTENSION
AGRICULTURAL ENGINEERING
AGRICULTURE
ANIMAL SCIENCE
APPLIED GEOPHYSICS
BIOLOGICAL SCIENCES
BOTANY
BUSINESS ADMINISTRATION
CHEMICAL ENGINEERING
CHEMISTRY
CIVIL ENGINEERING
COMPUTER SCIENCE
ECONOMICS
EDUCATION AND BIOLOGY
EDUCATION AND CHEMISTRY
EDUCATION AND INTEGRATED SCIENCE
EDUCATION AND MATHEMATICS
EDUCATION AND PHYSICS
ELECTRICAL/ELECTRONICS ENGINEERING
ENGLISH AND LITERARY STUDIES
FISHERIES AND AQUACULTURE
GENETICS AND BIOTECHNOLOGY
GEOLOGY
GEOSCIENCE
HISTORY AND INTERNATIONAL STUDIES
INFORMATION AND COMMUNICATION TECHNOLOGY
MARINE BIOLOGY
MARINE ENGINEERING
MARKETING
MASS COMMUNICATION
MATHEMATICS AND STATISTICS
MECHANICAL ENGINEERING
MICROBIOLOGY
OCEANOGRAPHY
PERFORMING ARTS
PETROLEUM ENGINEERING
PHILOSOPHY
PHYSICS
POLITICAL SCIENCE
PUBLIC ADMINISTRATION
RELIGIOUS STUDIES
SOIL SCIENCE
STATISTICS
ZOOLOGY
Faculties
Departments; Chemical/Petrochemical Engineering, Mechanical/Aerospace engineering, Civil Engineering, Marine/Naval Architecture Engineering, Agricultural Engineering. Electrical/Electronic engineering.
Faculty of Physical science
Department; Physics science, Chemistry science, Mathematics and Statistics, Geology, Computer science.
Faculty of Biological sciences
Department; Biology science, zoology, botany, microbiology, marine biology, Genetics
Mathematics Education, Chemistry Education, Biology Education, Integrated Science Education, Physics Education.
Agricultural Economic and Extension, Soil Science, Crop Science, Animal Science.
Faculty of Social and Management Sciences
Business Administration, Accounting, Business Management, Political Science.
English and Literary Studies, Religious and International Studies, Performing Art
That's the much we can take on the topic "Fresh List Of Courses Offered In AKSU (Akwa Ibom State University of Technology, Uyo)".
Thanks For Reading
MYTOPSCHOOLS TEAM