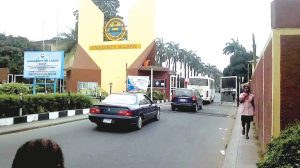 We are aware at mytopschools.com that Fresh List Of Courses Offered In UNILAG (University of Lagos) is been searched by several aspirants wanting to study in the University as well as related searches such as courses offered in unilag and their requirements, unilag courses and requirement, unilag courses cut off mark, art courses offered in unilag, unilag courses and fees, list of courses offered in unilag and their cut off mark, courses offered in lasu, social science courses in unilag.
The University of Lagos, popularly known as UNILAG, is a public research university in Lagos, Nigeria. It is one of five first generation universities in Nigeria and was founded in 1962. The university has three campuses in Lagos, including the main campus in Akoka, the School of Radiography at Yaba, and the College of Medicine at Idi Araba. The University of Lagos enrolls over 40,000 students.
UNILAG was founded in 1962, two years after Nigerian independence from Britain. It was one of the first five universities created in the country, now known as a "first generation university".
In 2019, the BBC reported that "Female reporters were sexually harassed, propositioned and put under pressure by senior lecturers at the institutions – all the while wearing secret cameras".
The current vice-chancellor is Professor Oluwatoyin Ogundipe. He has been the vice-chancellor since 2017.
The university has remained one of the most competitive in the country in terms of admissions. With approximately 57,000 students as of 2013, the University of Lagos has one of the largest student populations of any university in the country.The University of Lagos is one of the twenty-five federal universities which are overseen and accredited by the National Universities Commission.
The university has been called "the University of First Choice and the Nation's Pride." The university's research activity was one of the major criteria used by the National Universities Commission (NUC) in adjudging the university as the best university in Nigeria at the Nigerian University System Annual Merit Award (NUSAMA) in 2008.
The University of Lagos College of Medicine is associated with Lagos University Teaching Hospital.
Fresh List Of Courses Offered In UNILAG
ACCOUNTING
ACTUARIAL SCIENCE
ADULT EDUCATION
ARCHITECTURE
BANKING AND FINANCE
BIOCHEMISTRY
BIOLOGY
BIOMEDICAL ENGINEERING
BOTANY
BUILDING
BUSINESS ADMINISTRATION
BUSINESS EDUCATION
CELL BIOLOGY & GENETICS
CHEMICAL ENGINEERING
CHEMISTRY
CHINESE STUDIES
CHRISTIAN RELIGIOUS STUDIES
CIVIL ENGINEERING
COMPUTER ENGINEERING
COMPUTER SCIENCE
CREATIVE ARTS
EARLY CHILDHOOD EDUCATION
ECONOMICS
EDUCATION AND BIOLOGY
EDUCATION AND CHEMISTRY
EDUCATION AND CHRISTIAN RELIGIOUS STUDIES
EDUCATION AND ECONOMICS
EDUCATION AND ENGLISH LANGUAGE
EDUCATION AND FRENCH
EDUCATION AND GEOGRAPHY
EDUCATION AND HISTORY
EDUCATION AND IGBO
EDUCATION AND INTEGRATED SCIENCE
EDUCATION AND ISLAMIC STUDIES
EDUCATION AND MATHEMATICS
EDUCATION AND PHYSICS
EDUCATION AND YORUBA
EDUCATIONAL ADMINISTRATION
ELECTRICAL/ELECTRONICS ENGINEERING
ENGLISH LANGUAGE
ESTATE MANAGEMENT
FINANCE
FISHERIES
FRENCH
GEOGRAPHY
GEOLOGY
GEOPHYSICS
GUIDANCE AND COUNSELLING
HEALTH EDUCATION
HISTORY AND STRATEGIC STUDIES
HOME ECONOMICS AND EDUCATION
HUMAN KINETICS
IGBO
INDUSTRIAL CHEMISTRY
INDUSTRIAL MATHEMATICS
INDUSTRIAL RELATIONS AND PERSONNEL MANAGEMENT
INSURANCE
ISLAMIC STUDIES
LAW
MARINE BIOLOGY
MASS COMMUNICATION
MATHEMATICS
MECHANICAL ENGINEERING
MEDICAL LABORATORY SCIENCE
MEDICINE AND SURGERY
METALLURGICAL AND MATERIAL ENGINEERING
MICROBIOLOGY
PETROLEUM AND GAS ENGINEERING
PHARMACOLOGY
PHARMACY
PHILOSOPHY
PHYSICS
PHYSIOLOGY
PHYSIOTHERAPY
POLITICAL SCIENCE
PSYCHOLOGY
QUANTITY SURVEYING
RADIOGRAPHY
RUSSIAN
SOCIAL WORK
SOCIOLOGY
STATISTICS
SURVEYING AND GEOINFORMATICS
SYSTEMS ENGINEERING
TECHNICAL EDUCATION
URBAN AND REGIONAL PLANNING
YORUBA
ZOOLOGY
That's the much we can take on the topic "Fresh List Of Courses Offered In UNILAG (University of Lagos)".
Thanks For Reading
MYTOPSCHOOLS