Fresh List Of Courses Offered In UNIJOS (University of Jos)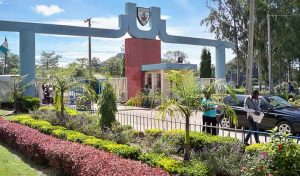 We are aware at mytopschools.com that Fresh List Of Courses Offered In UNIJOS (University of Jos) is been searched by several aspirants wanting to study in the University as well as related searches such as  courses offered in unijos and cut off mark, university of jos courses and cut off mark, medical courses in unijos, unijos courses and cut off mark, list of courses offered in unijos and their cut off mark, university of jos courses and requirements, university of jos fees, postgraduate courses in unijos.
The University of Jos, abbreviated as Unijos, is a Federal University in Jos, Plateau State, central Nigeria.
What became the University of Jos was established in November 1971 as a satellite campus of the University of Ibadan. The first students were admitted in January 1972 as pre-degree students and the first Bachelor of Arts degree program begun in October 1973. In October 1975, then military government under General Murtala Mohammed established the Unijos as a separate institution. The first Vice-Chancellor of the Unijos was Professor Gilbert Onuaguluchi. Classes began at the newly reorganized University of Jos in October 1976 with 575 students spreading over the existing four faculties of Arts and Social Sciences, Education, Natural Sciences and Medical Sciences. Post-graduate programs were added in 1977. By 1978 Faculties of Law and Environmental Sciences were established and the Faculties of Arts and Social Sciences was separated.
In 2003, the Carnegie Corporation of New York gave Unijos a $2 million grant to form its own fundraising department.
Fresh List Of Courses Offered In UNIJOS
ACCOUNTING
ACTUARIAL SCIENCE
ADULT EDUCATION
AGRICULTURE
ANATOMY
ARABIC STUDIES
ARCHAEOLOGY
ARCHITECTURE
BANKING AND FINANCE
BIOCHEMISTRY
BOTANY
BUILDING
BUSINESS ADMINISTRATION
BUSINESS MANAGEMENT
CHEMISTRY
CHRISTIAN RELIGIOUS STUDIES
CIVIL ENGINEERING
COMPUTER SCIENCE
CRIMINOLOGY AND SECURITY STUDIES
DENTISTRY AND DENTAL SURGERY
EARLY CHILDHOOD EDUCATION
ECONOMICS
EDUCATION AND BIOLOGY
EDUCATION AND CHEMISTRY
EDUCATION AND ECONOMICS
EDUCATION AND ENGLISH LANGUAGE
EDUCATION AND FRENCH
EDUCATION AND GEOGRAPHY
EDUCATION AND HISTORY
EDUCATION AND MATHEMATICS
EDUCATION AND PHYSICS
EDUCATION AND RELIGIOUS STUDIES
EDUCATION AND SOCIAL STUDIES
EDUCATIONAL ADMINISTRATION AND PLANNING
EDUCATIONAL ADMINISTRATION
ELECTRICAL/ELECTRONICS ENGINEERING
ENGLISH LANGUAGE
ESTATE MANAGEMENT
FINE/APPLIED ARTS
FRENCH
GEOGRAPHY AND PLANNING
GEOLOGY AND MINING
GUIDANCE AND COUNSELLING
HISTORY AND INTERNATIONAL STUDIES
INDUSTRIAL CHEMISTRY
INSURANCE
INTERNATIONAL STUDIES AND DIPLOMACY
ISLAMIC STUDIES
LAW
LIBRARY AND INFORMATION SCIENCE
LINGUISTICS
LITERATURE IN ENGLISH
MARKETING
MASS COMMUNICATION
MATHEMATICS
MECHANICAL ENGINEERING
MEDICAL LABORATORY SCIENCE
MEDICINE AND SURGERY
MICROBIOLOGY
MINING ENGINEERING
MUSIC
NURSING/NURSING SCEINCE
PHARMACY
PHYSICAL AND HEALTH EDUCATION
PHYSICS
PLANT SCIENCE AND BIOTECHNOLOGY
POLITICAL SCIENCE
PSYCHOLOGY
PURE AND APPLIED CHEMISTRY
QUANTITY SURVEYING
RELIGIOUS STUDIES
SCIENCE LABORATORY TECHNOLOGY
SOCIOLOGY
SPECIAL EDUCATION
STATISTICS
TECHNICAL EDUCATION
THEATRE AND FILM STUDIES
URBAN AND REGIONAL PLANNING
VETERINARY MEDICINE
ZOOLOGY
That's the much we can take on the topic "Fresh List Of Courses Offered In UNIJOS (University of Jos)".
Thanks For Reading
MYTOPSCHOOLS