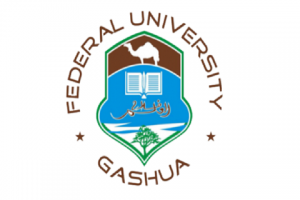 We are aware at mytopschools.com that Fresh List Of Courses Offered In FUGASHUA ( Federal University Gashua) is been searched by several aspirants wanting to study in the University as well as related searches such as federal university gashua postgraduate courses, federal university gashua school fees, federal university gashua cut off mark 2020, federal university gashua post utme 2020, federal university gashua admission list 2020, federal university gashua calendar, history of federal university gashua, federal university yobe cut off mark.
In pursuance of its drive to transform the Education Sector, the Federal Government had, in 2010, approved the establishment of twelve (12) new Universities in the six geopolitical zones of the country. This was intended to open access to tertiary education for the teeming Nigerian youths. As part of the effective planning, the Federal Government set up an Implementation Committee comprising of the National Universities Commission (NUC), the Tertiary Education Trust Fund (TETFUND) and other relevant stakeholders. The Committee consulted widely with the respective State Governors and paid inspection visits to the proposed sites for the Universities before submitting its report on 15th November, 2010.
The implementation of the first phase of the proposal commenced in February, 2011, with the establishment of nine Universities, while the second phase involving the remaining three Universities including the one in Gashua commenced on 18th February, 2013 with the appointment of pioneer Vice-Chancellor (Professor Shehu Abdul Rahaman) and Registrar (Alhaji Sulu Dauda).
Fresh List Of Courses Offered In FUGASHUA
ACCOUNTING
AGRICULTURE
ARABIC STUDIES
BIOCHEMISTRY
BIOLOGY
BUSINESS ADMINISTRATION
CHEMISTRY
COMPUTER SCIENCE
ECONOMICS AND DEVELOPMENT STUDIES
ENGLISH LANGUAGE
FISHERIES AND AQUACULTURE
FORESTRY AND WILDLIFE MANAGEMENT
GEOGRAPHY
HISTORY AND INTERNATIONAL STUDIES
HOME ECONOMICS AND MANAGEMENT/ ECONOMICS
INFORMATION AND COMMUNICATION SCIENCE
ISLAMIC STUDIES
MATHEMATICS
MICROBIOLOGY
PHYSICS
POLITICAL SCIENCE
PSYCHOLOGY
PUBLIC ADMINISTRATION
SOCIOLOGY
That's the much we can take on the topic "Fresh List Of Courses Offered In FUGASHUA ( Federal University Gashua) ".
Thanks For Reading
MYTOPSCHOOLS TEAM