List of Courses Offered In Federal College of Education Potiskum FCET-POTIS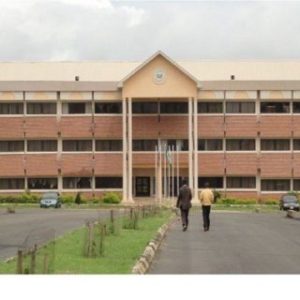 We are aware that you are searching for List of Courses Offered In Federal College of Education Potiskum FCET-POTIS, federal college of education technical potiskum portal com, portal of federal college of education potiskum, fcet portal potiskum, online portal fcet potiskum, fce potiskum online portal, portal fcet potiskum ng, fce t potiskum admission portal, fcepotiskumadmission list, then you are in the right palce.
This College fosters achievement in all areas of study, but it is especially dedicated to achievement in Education, which is an essential part of a flourishing society, and a good life. It was founded in 1989.
We are especially dedicated to supporting achievement and establish relationships of lasting consequence between students and the people who teach and advise them. We offer interdisciplinary education and academic mentoring.
We foster relationships between people from different backgrounds and enable students to explore diversity in a setting that is socially relaxed but academically intense. We also encourage personal and social responsibility by creating opportunities for students to share their learning with the community and to make meaningful contributions to the places where they live. The result, we hope, are NCE graduates who are prepared to engage the complexities of life in a changing world with curiosity, empathy, resilience, and joy
The College runs six Schools with 30 Departments. Each Department has several programmes that are fully accredited by NCCE. The Departmental Philosophy, programmes, course-synopsis and course credit unit are fully articulated in subsequent sections herein
SCHOOLS

DEPARTMENTS

PROGRAMMES

Name of School

Name of Department

Name of Programme

Business Education
Office Technology and Management
NCE Office Technology and Mangement
Accouting Education
NCE Accounting Education
Science Education
Biology
NCE Computer Science/Biology Education
Physics
NCE  Computer Science/Physics Education
Chemistry
NCE  Computer Science/Chemistry Education
Mathematics
NCE Computer Science/Mathematics Education
Integrated Science
NCE Integrated/Biology EducationNCE Integrated/Chemistry Education

NCE Integrated/Physics Education

Technical Education
Automobile Technology
NCE Autobile Technology Education
Building Technology
NCE Building Technology Education
Electrical/Electronics
NCE Electrical/Electronics Education
Metalworks Technology
NCE Metalworks Technology Education
Woodwork Technology
NCE Woodwork Technology Education
Vocational Education
Agricultural Science
NCE Agricultural Science Education
Fine & Applied Arts
NCE Fine & Applied Arts Education
Home Economics
NCE Home Economics Education
Early Childhood Care & Primary Education
Early Childhood Care
NCE Early Childhood Care Education
Primary Education Study
NCE Primary Education
Education
General Studies Education
Curriculum Instructions
NCE Curriculum Instructions
That's the much we can take on the topic "List of Courses Offered In Federal College of Education Potiskum (FCET-POTIS)".
Thanks For Reading
MYTOPSCHOOLS