List Of Courses Offered In Federal College of Education Yola (FCE-YOLA)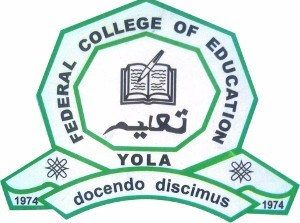 We aware that you are searching for List Of Courses Offered In Federal College of Education Yola (FCE-YOLA), fce pankshin school fees, fce pankshin school of education, federal college of education pankshin post utme screening, nce education courses, fce pankshin result checker, fcep school of education result, college of education in jos, fcepankshindegree admission list, then you are in the right place.
The undergraduate studies programme of the College of education, Yola came into being after final assessment visit carried out by a panel of experts from the National University Commission and University of Maiduguri. Subsequently, approval to run the degree programme was granted on 27th March 2014. The programme took-off during the 2014/2015 session with courses of study which include B.A (Ed) and B.SC(Ed) in the following subject.
Programme objectives
The Directorate is established with the following objectives:
| | |
| --- | --- |
| 1 | To produce teachers with a broad background of educational ideas that is up to date in knowledge and the subsidiary areas and who are able to operate effectively within the secondary school level. |
| 2 | To offer a range of educational programmes at undergraduate level designed to meet the needs of Nigerian education system. |
| 3 | To contribute to the raising of educational standard in Nigeria by means of the implementation of high quality teacher training and the provision of in-service teachers. |
| 4 | To encourage the design and production of educational materials for Nigerian educational system. |
| 5 | To develop and inculcate positive attitude toward indigenous culture making education relevant to the need of the immediate community , the Country and the ever changing world. |
| 6 | To encourage interest in research by providing them with the knowledge, skills and experience that will prepare them for higher studies or engagements. |
Agricultural Science
Agricultural Science and Education
Arabic / English
Arabic / Hausa
Arabic / Islamic Studies
Arabic Medium
Biology / Integrated Science
Chemistry / Integrated Science
Christian Religious Studies / English
Christians Religion Studies / Social Studies
Computer Education / Physics
Computer Education / Biology
Computer Education / Chemistry
Computer Science Education / Integrated Science
Computer Science Education / Mathematics
Early Childhood Care Education
Education and Arabic
Education and Biology
Education and Chemistry
Education and English Language
Education and Islamic Studies
Education and Mathematics
English / French
English / Hausa
English / Igbo
English / Igbo L2
English / Islamic Studies
English / Mathematics
English / Social Studies
English / Yoruba
English / Yoruba L2
French / Igbo L2
French / Yoruba
French / Yoruba L2
Fulfulde / Arabic
Fulfulde / English
Fulfulde / Hausa
Fulfulde / Islamic Studies
Fulfulde / Social Studies
Hausa / Yoruba L2
Health Education
History / Islamic Studies
Home Economics
Igbo / Hausa L2
Igbo / Yoruba L2
Integrated Science / Mathematics Education
Integrated Science / Physics
Islamic Studies / Social Studies
Physical Education
That's the much we can take on the topic "List Of Courses Offered In Federal College of Education Yola (FCE-YOLA)".
Thanks For Reading