Scholarships for Kebbi State Indigene Studying in Nigerian Universities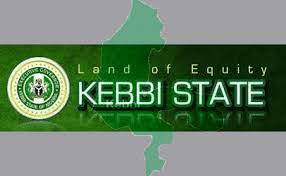 We are aware at mytopschools.com that you are searching for Scholarships for Kebbi State Indigene Studying in Nigerian Universities,  then you are not alone.
Kebbi is a state in north-western Nigeria with its capital at Birnin Kebbi. The state was created out of a part of Sokoto State in 1991. Kebbi State is bordered by Sokoto State, Niger State, Zamfara State, Dosso Region in the Republic of Niger and the nation of Benin. It has a total area of 36,800 km2 (14,200 sq mi)
Kebbi is traditionally considered by Sarki mythology as the homeland of the Banza bakwai states and Hausa Kingdoms. According to recent research based on local oral traditions, king lists and on the Kebbi chronicle, the state of Kebbi was founded towards 600 BCE by refugees of the Assyrian empire conquered by Babylonian and Median forces in 612 BCE. A major local event was the conquest by Songhai in the second half of the fifteenth century CE.
Kebbi resisted the Fulani jihad of the early 19th-century, but in the later 19th-century the area largely converted to Islam through peaceful means
The Kebbi State Ministry for Higher Education wishes to invite all suitable qualified interested students who are Kebbi State indigene and must have secured admission in any of Nigeria Universities and in Second Year on any course of study to apply for a joint Nigerian Sao Tome Principe Scholarship.
As part of their Contribution to capacity building for Nigerian Youth's, the Joint Development Authorities (JDA) in collaboration with their operating partners are wishing to sponsor the education of One Hundred (100) Kebbi State indigenes studying in various Nigerian Universities.
Eligibility Criteria:
Kebbi State indigene
Must be 200 Level students studying any course in accredited Nigerian universities
Male students must possess NOT LESS THAN 4.00 CGPA in their 100 Level.
Female students must possess NOT LESS THAN 3.5 CGP3 in their 100 Level.
How to Apply:
Interested Indigenes of Kebbi State are to Submit 100L CGPA and Letter of indigene from, Wednesday 6th to 13th of January 2021. To Director of Student Affairs, Minister of Education, Haliru Abdu, Secretariat Brinin Kebbi, Kebbi State.
That's the much we can take on the topic "Scholarships for Kebbi State Indigene Studying in Nigerian Universities".
Thanks For Reading