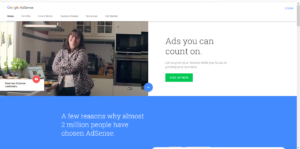 It is no new secret that several adsense publishers have been searching online for answers regarding New Google Adsense Verification Methods 2021 For Nigerians & Africans,adsense pin verification trick, adsense address verification form, how to track google adsense pin, adsense identity verification, google adsense id verification, how to verify adsense account without pin 2021, adsense identity verification failed, google adsenseidentity verification and we have taken it upon ourselves to clear the air.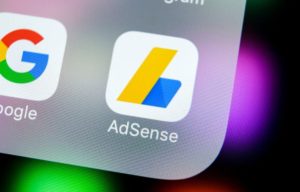 Hello to all AdSense users especially all those still new to the system of ads verification. Before I give you full steps/gist and process concerning the 2020 rule of verifying AdSense, we will do a slight throwback of how things were before now.
As at 2018, AdSense verification was really easier (not that it has gotten difficult though) but there is now a slight adjustment to how you can verify your AdSense account. Before now , AdSense automatically sends you verification pin immediately you cross the 10$ threshold. After which you can decide to request for it twice more (making it three times) all together. Please note that this is in the event that the Pin was'nt received the first time and second time before requesting for the final last time.
However, if you don't receive it after three requests, then you will have another option of verification.Nonetheless, if you receive the Pin, then you can simply verify the account by simply inputing your pin and that's all. You will now be able to receive your payments. However now, fast forwarding to 2019, things no longer slightly work the way they used to.
New Google Adsense Verification Methods
Now AdSense can only be verified using both methods of verification. Please note that either of the ways can be done before the other.
1. You need To do document verification
Now you first need to do document verification before the Second and final step. Three documents are required of you for verification and they include ;
International Passport
Driver's license
Original National Identity card
Once you upload a clear scanned copy of any one of these documents , your account will pass the first step of verification.
2. Address/Pin Verification
You will now need to verify your address through pin that will be sent to that address you have placed in your AdSense account.
Once you receive this pin which can only be requested a maximum of three times, then you simply input it and you are officially qualified to receive AdSense payments which will only be received once you have reached 100$ threshold.
Advice
Ensure that the address on the document you want to use matches the one on your AdSense account. A discrepancy may poise a problem. Just ensure everything matches and are unique documents.
Warning
Don't ever try to upload a fake document or else , you will lose your AdSense account forever. You know what that means:
How do I verify my AdSense account?
Verify a test deposit from Google
Sign in to your AdSense account.
Click Payments. You'll see a red alert in your AdSense account.
Click Manage payment methods.
Click Verify now.
In the drop-down menu, select the test deposit amount that you received in your bank statement.
Click Verify. If the amounts match, your bank account is verified.
How do I verify my AdSense account without pin?
Open your Google AdSense Account with your login credentials.
You must be seeing a notification top bar (red bar) if you have not verified your account after requesting for 3rd Click on Notification Option in Google AdSense account.
How long does it take to get AdSense pin?
Adsense pin generally deliver in two weeks but it can be take the more weeks depend on your location. Wait for four month and if you still not receive the AdSense PIN then you should request for new AdSense PIN. Every PINS are unique.
How do I change my AdSense verification address?
You can change the payment address in your AdSense account by following these steps:
Sign in to your AdSense account.
In the left navigation panel, click Payments.
Click Manage settings.
In the "Name and address" section, click .
Update your payment address in the "Address" fields.
Click Save.
How do I get my AdSense verification code?
Here's a step-by-step guide to add verification code in the admin section:
Register a Google AdSense account.
Copy unique code given to you after signing up.
Enter YourDomainName/wp-admin on a browser: …
Enter username and password, and click Log In.
On the left-hand corner, click Appearance, then select Editor.
How do I transfer money from Google AdSense?
To enter your banking information:
Sign in to your AdSense account.
In the left navigation panel, click Payments.
Click Add payment method.
Choose the radio button for "Wire transfer to bank account" and click Continue.
Enter your bank account information and click Confirm and continue.
Does AdSense send you mail?
Usually, AdSense sends your PIN by standard mail after few days of reaching the verification threshold. You'll have four months from the date your first PIN is generated to enter it in your account. PINs often take up to 4 weeks to reach you by mail, though it may take longer depending on your location.
How can I verify my bank account?
To verify a check, you need to contact the bank that the money is coming from.
Find the bank name on the front of the check.
Search for the bank online and visit the bank's official site to get a phone number for customer service. …
Tell the customer service representative that you'd like to verify a check you received.
Why does Google AdSense need my address?
Google AdSense is showing some AdSense publishers a notice that their payments are on hold until they validate and verify their physical mailing address by way of postcard. … To verify your account we automatically generate and mail a Personal Identification Number (PIN) to the payment address listed in your account.
How long does it take for Google pay?
The type of account transfer will affect the time necessary for your deposit to clear. Transfers to your debit card typically complete within minutes but may take up to 24 hours for some banks. All transfers to a bank account are usually completed within 3 business days.
How do I change my AdSense name?
In most locations, you will have the option to change your payee name within your account by following these steps:
Sign in to your AdSense account.
In the left navigation panel, click Payments.
Click Manage settings.
In the "Name and address" section, click .
Enter your desired payee name. …
Click Save.
How do I add payment method to AdSense?
How to set up your form of payment
Sign in to your AdSense account.
Click Payments.
Click Manage payment methods.
Click Add payment method.
In the "Add a payment method" section, enter your bank account information.
If you want this to be your primary form of payment, select the Set as primary payment method checkbox.
We hope you enjoyed reading
MYTOPSCHOOLS TEAM