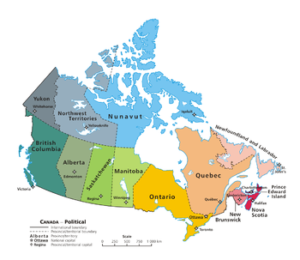 Looking for Is It Difficult to Get a Job in Canada for Immigrants?, jobs in canada for foreigners, how to get a job in canada for new immigrants, canada job bank for foreign workers 2022, new rules for work permit in canada 2024, canada work visa requirements, how to get jobs in canada from india, work permit visa for canada then you are welcome
If the plan is to settle down in Canada, then finding and keeping a job should be next on your to-do list as getting a source of income is the only thing that will keep you afloat, keeping you away from debts and still handling your primary and secondary expenses.
If you are new to the area, gaining employment might look a little different than what you are used to. The pandemic has made searching for a job more challenging, so it's especially important that you stay up to date on what's happening in the labor market, so you are prepared. We all know that applying for work in Canada can be really difficult if you don't know where to start.
Canadian citizens and permanent residents of Canada don't require a work permit or visa to work in Canada, regardless of their country of residence. However, if you are not a Canadian citizen or permanent resident, you need a work permit to work legally in Canada.
Foreign nationals looking to work in or visit Canada may need to get a work permit, a visitor visa, or both to enter Canada. There are temporary and permanent immigration programs that you may be eligible to apply for.
To work temporarily in Canada, determine your eligibility and apply to the:
Post-Graduation Work Permit Program (PGWPP)
Temporary Foreign Worker Program (TFWP)
International Experience Canada (IEC)
To work and become a permanent resident of Canada, determine your eligibility and apply to the:
Canadian Experience Class (CEC) – Express entry
Federal Skilled Worker Program (FSWP) – Express entry, including its Ph.D. eligibility stream
Federal Skilled Trades Program (FSTP) – Express entry
Provincial Nominee Program (PNP)
Factors To Consider
Amidst the rigorous activities you had to go through to get into Canada, press the pause button for a minute or two and ask yourself certain questions that are essential, these are the factors you need to put into consideration when looking for a job
Location To Live In
Canada is a very big country with enough landmass, also having two official languages. Just like every other country, there are towns and villages, you need to take this into consideration as to where you can easily get the job you are looking for and if you will be able to handle the cost of living in that province. Looking for a city known for its food, art, and culture? Perhaps Toronto is the destination for you. Want to improve on your French skills? Montreal is the perfect spot to learn.
Type of Work
Like with any job search, it's important to think about the specific industry or field you'd like to work in. Whether you're already an expert in your field, are planning on making a career switch, or are just starting out, you'll want to narrow the focus of your search to the markets and industries that are most interesting to you. Keep in mind that some industries might require you to have experience or specific skills in order to be a professional.
Language Proficiency
It is no news that Canada has two official languages. This is a big factor to consider, you need to know the provinces in Canada that speak French and Canada before applying there. If you're hoping to be surrounded by French speakers, you might want to set your sights on the province of Quebec.
Getting That Dream Job
Now that you have an idea of what you are searching for it is time to know and understand the process involved in locking down a job for yourself.
Work On Your Curriculum Vitae (CV)
The first step to getting a job is to improve on your resume as this speaks loud volumes of your kind of person, especially in your absence. You need to do thorough research on how to work on your resume according to the standard of Canadian employers. They typically want to see achievements highlighted, rather than listing duties you have performed. Check out some tips on how to write the best resume for a Canadian job hunt. Consider tailoring your resume for each job opportunity you want to apply for rather than sending out the same generic resume to every listing you see.
Be Decisive
Thousands of jobs are posted to popular Canadian job sites daily. It can be extremely time-consuming to go through all of them for your perfect fit. Instead, target opportunities that best fit your experience and excite you. It might take you longer to find a specific career in your field, but there is also a greater chance that you will be more qualified and satisfied when an opportunity is posted.
If you haven't settled on a province to roll out your welcome mat, consider which area has the most opportunities in your field. For example, if you are an IT expert, settling near big cities like Toronto or Vancouver can provide you with more job options. Write unique cover letters to each company that highlight the details that they posted in the original job opening. If you are skilled with certain programs, skills, or work experience make sure to mention these details to help your application stand out.
Network
Sites that list employment opportunities aren't the only place to get a job offer. Social media sites like LinkedIn and Facebook can also help you expand your network and connect with opportunities.
LinkedIn is full of recruiters so start with an engaging profile. Don't just dump your resume into LinkedIn and consider it complete. Instead, write your experience in a way that highlights your accomplishments briefly. Keep postings professional and connect with others in your field and potential Canadian employers.
Get Referrals
If you have a good relationship with your past employers, ask for a letter of recommendation. If your company or employer has ties to recruiters in Canada, even better. Don't forget to ask family members and friends if they have any connections to potential employers in Canada. While they cannot guarantee you a job, if they can get your resume in front of the right person, you will have a better chance of moving on to the job interview.